Hi folks! Even though there were some production issues regarding my zine, but finally it's out and ready to ship! Pensieri issue three is all about decorative knots, specifically with a Chinese knotting emphasis since that is what I learned myself.
This issue is packed full with a bit of story regarding how I started with decorative knotting, some general history and facts as well as going through some of the basic and cool-looking decorative knots out there. I then go through a huge section of project ideas to provide you with inspiration and a big list of resources to turn to.
As with many crafty techniques, it can look complicated from afar, but when broken down seems very approachable. I hope I can share with you my crafty journey in the artform of decorative knotting. One of my favorite knots is the monkeyfirst knot shown below… so cool especially with a larger rope type.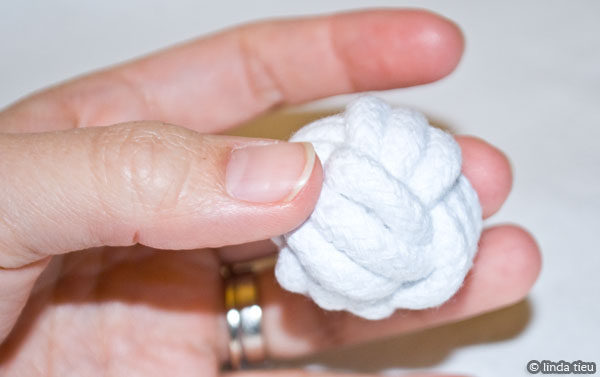 And of course with every issue of Pensieri you get a back pocket full of goodies to craft along. See the various cord types you receive to knot along with the zine…
You'll find issues of Pensieri available in my Etsy shop – so check 'em out and enjoy! Thank you for all those who pre-ordered! As with every issue, there have been so many learnings in self-publishing and creating a handmade zine. I will be blogging about my experience and offering up a poll as well…to help me make it better each and every time 🙂 ciao ciao!