The Pixel and Paper Series highlights digital techniques and products for scrapbookers like you and me. I believe that everyone should consider digital elements to be a part of their scrapbooking toolbox, so let's learn together what the possibilities are. Each week, I'll be sharing the opinion of a real-life scrapbooker to reveal how they use digital in their scrapbooking. Each post will also offer a freebie download to help you get started on your pixel and paper journey. Enjoy!
Introducing… Christine Newman aka Listgirl
Christine is a scrapbooker and designer, usually going by her alias Listgirl on forums. She scraps both digitally and traditionally, sharing her creations on her blog and various creative teams. She is currently very much into Project Life and I love seeing her spreads and how she combines all the various tools she has at her disposal to create. I had to ask her about hybrid scrapbooking.
 Christine says:

Just like in life, I don't like to limit myself or pigeonhole myself into categories that can be counter-productive to creativity. I love to use whatever tools are available to me to be creative, whether that means digital or physical items. I began scrapbooking in 2003, but really hit my stride when I discovered digital scrapbooking in 2006. For a while, I was solely digital. Until mid-2011, when I discovered my love of paper again. I am a scrapbooker and life-documenter. It doesn't matter to me whether I'm documenting my life on my blog, on a digital layout, a paper layout, a hybrid Project Life album, or any combination of the above and more. I use digital tools like Photoshop, Lightroom, Illustrator, Silhouette digital cutter, and even my iPad to help me create both digital and physical products to put on my pages. It's exciting to me that we live in a time where we have all these tools at our disposal to create anything our heart desires. The line between digital and paper scrapbooking is very blurry for me. Almost all photos are digital now. So if you process your photos digitally, and add some journaling on it and print it out, are you paper or digital? Both!
Don't limit yourself!
Christine really hits the nail on the head, driving home the point that we should not limit ourselves to only certain tools or materials. With so many items at our disposal today, there's room for so much creativity and innovation in scrapbooking. Yes, I said innovation! Who knows what you might come up with next  – perhaps a new use for an old technique? I love how Christine mentions her blog as part of her life documentation. It's so true that many of us scrapbook in new and technological ways, but we often don't consider it memory keeping. From facebook to instagram – they all help us tell the story of our lives.
Incorporating social media into our scrapbooking – via Listgirl blog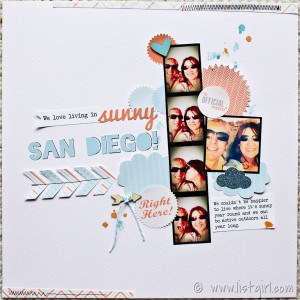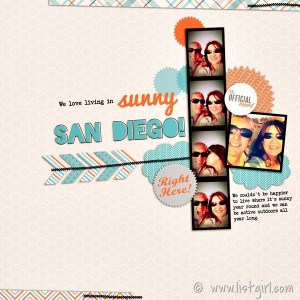 Digital and Paper layout versions – via Listgirl blog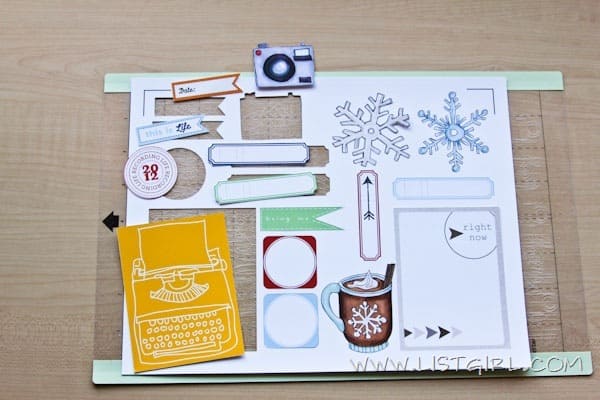 Check out this video of using the Silhouette – via Listgirl blog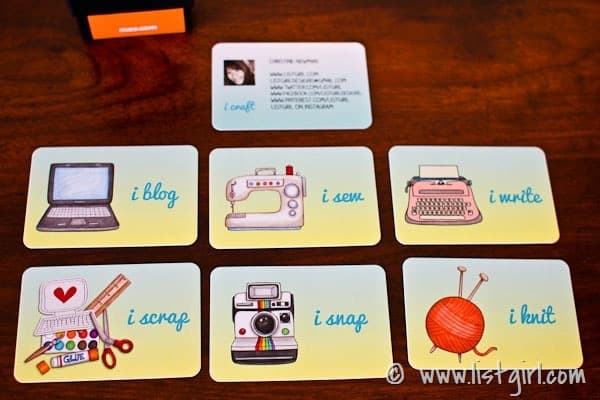 Using digital supplies for other crafts – via Listgirl blog
If you follow Christine's blog you'll know that she shares a lot of her tips and tricks in using many programs and tools out there in her scrapbooking. I love how she seems to invent her own way, forging ahead and blurring the lines between digital and paper scrapbooking. It's all just scrapbooking after all.
Try it for yourself
How can you use these digital materials in your scrapbooking and memory keeping? How about just some creative fun and crafting? Feel free to share your creations in the comments below and let me know what you think.
If you like printables, be sure to sign up for my weekly newsletter for new designs, links to freebies and the latest from yours truly.