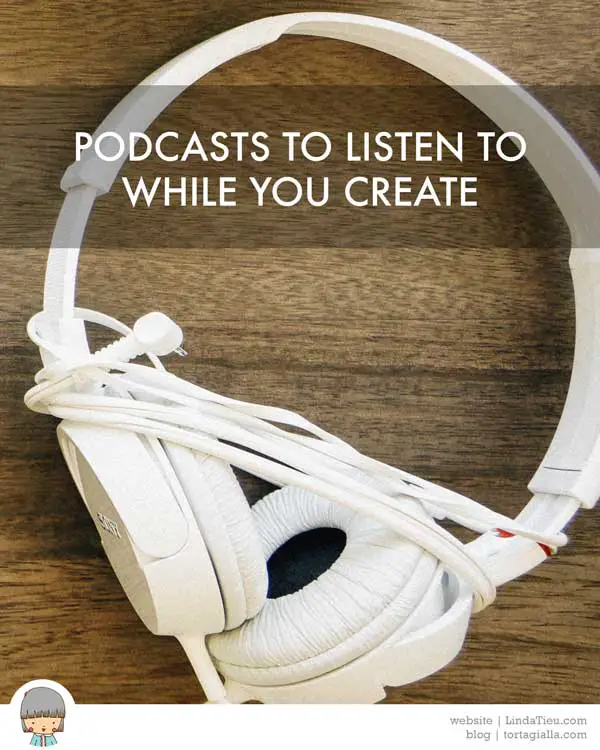 When working on a project, I like to multi-task by listening to my favorite podcasts. It's like having a group of friends around, chatting away while you create.
There are so many great podcasts out there, yet I'm always discovering new shows to add to my list. I'm always up for trying something new to see if it fits my interests.
No doubt that listening to podcasts helps me to move along in my productivity while working – not to mention sort of mark the time that passes by – when an episode is done it means a chunk of time has counted down!
Here's a list of my favorite podcasts at the moment:
The Paperclipping Roundtable – Since I'm a scrapbooker, I've listened to this podcast since the beginning and just love following all the memory keeping chats.
Elise Gets Crafty – Overall creative business chats that are easy to digest and follow.
While She Naps – A recent add to my list and just love the candid conversations from designers and makers, sharing their POV and favorites lists.
What's Your Story – Artists, makers and creative individuals tell their story!
Unmistakable Creative – Conversations with creative entrepreneurs, definitely business spin here…
Socia Media Marketing – A new addition so I can learn more about how to market on social media for my creative business.
Oh So Pinteresting – Another new addition to really focus on learning how to leverage Pinterest as a creative business owner.
So there you go, grab a tea, your latest project and listen to a lovely podcast to get working. Feel free to leave your podcast recommendations as well. I'm always open to great audio!