Looking for a pretty paper printable? Check out this free hanging hearts digital paper design for scrapbooking, deco and more!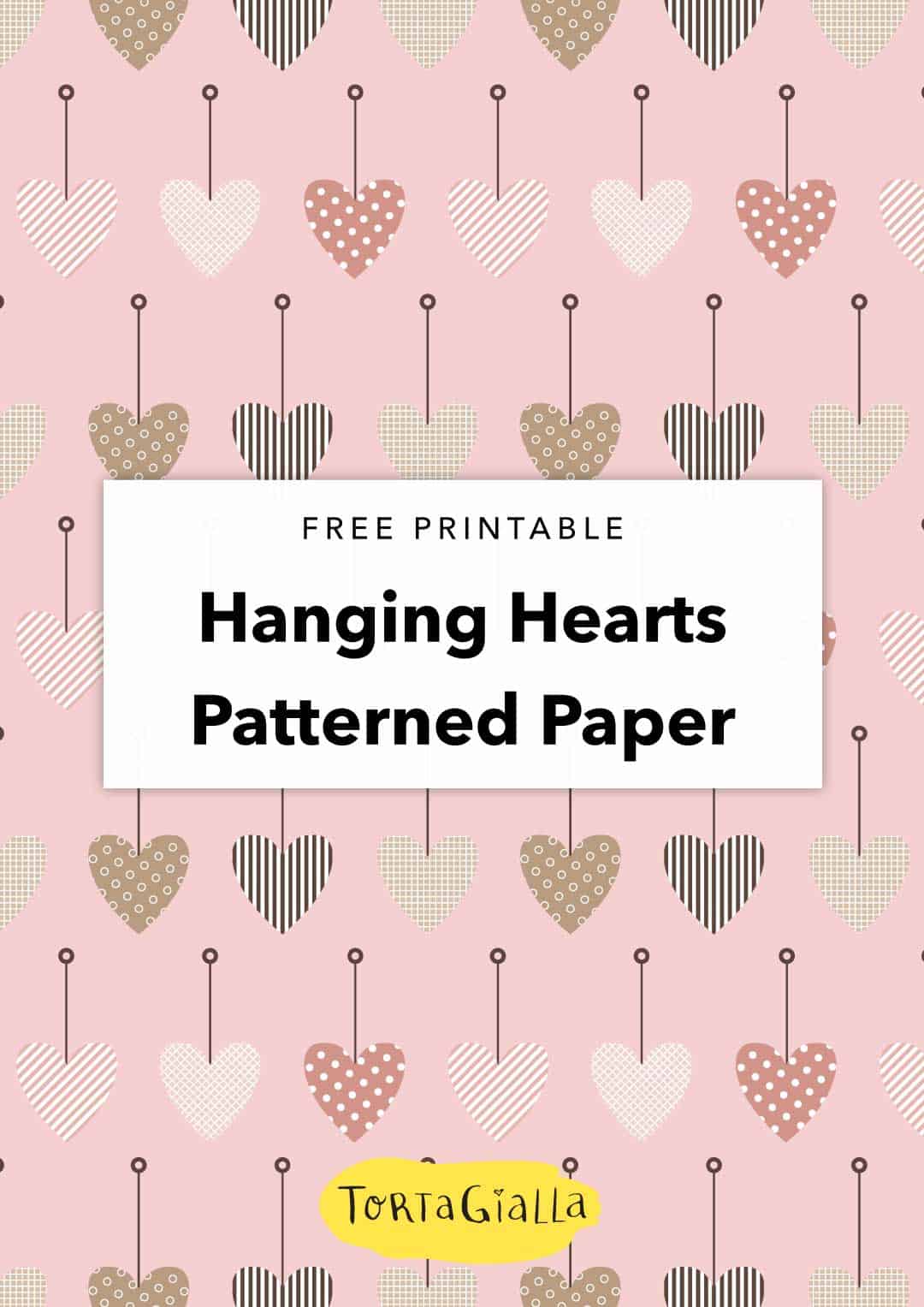 I'm definitely a sucker for hearts and there was a period of time when I created daily heart designs as part of my creative practice. It was a way to flex my creative muscles regularly and I have so many heart related designs to share.
This hanging hearts design makes me think of home decor and country living. The soft colors and lovely look of it all, definitely pretty, huh?
I love all the different patterns within the heart shapes and the color palette is definitely shabby chic feminine. What will you use this patterned paper download for?
Download Hearts Hanging Pretty Paper Printable
Just download the printable 12×12 paper PDF below and use for your personal projects.
Download Hanging-Hearts-Paper PDF
Want More FREE Printables?
If you like this freebie you might also like these other printable posts:
Check out all the freebies on this blog and follow me on Instagram as @tortagialla
Don't miss new freebie posts – sign-up for my email newsletter to get all the updates >>