Today I wanted to revive a printable I created years ago when experimenting with traditional mediums. I work primarily in a digital format but ideas always start as pencil and paper sketches. Sometimes I just stick with a traditional medium, like watercolor because it has such a unique look.
I have pretty shaky hands, so it's a challenge to watercolor and by no means do I really know my stuff! But its fun to create anyway and wanted to share my early girl illustrations with you below.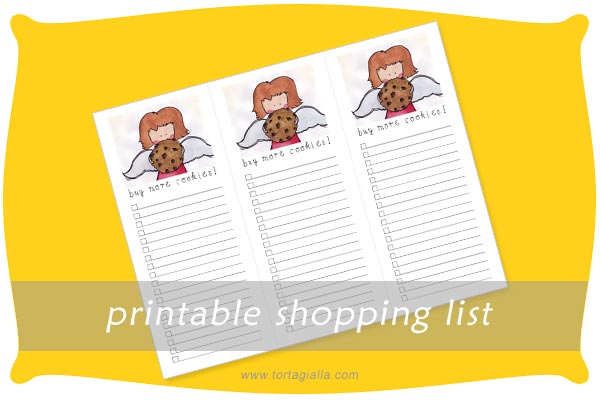 Download Printable Buy More Cookies Shopping List PDF (631 kb)
Cookies always make me feel better, so we must stock up, right? That's why I created this shopping list reminder… cute, yes? Thanks for stopping by and enjoy the freebie for your personal use.
If you enjoy printables, sign up for my weekly newsletter to get the latest updates!