Here's a free printable coloring page for girls with the 'i love myself' positive affirmation – coloring fun and boosting your self-esteem!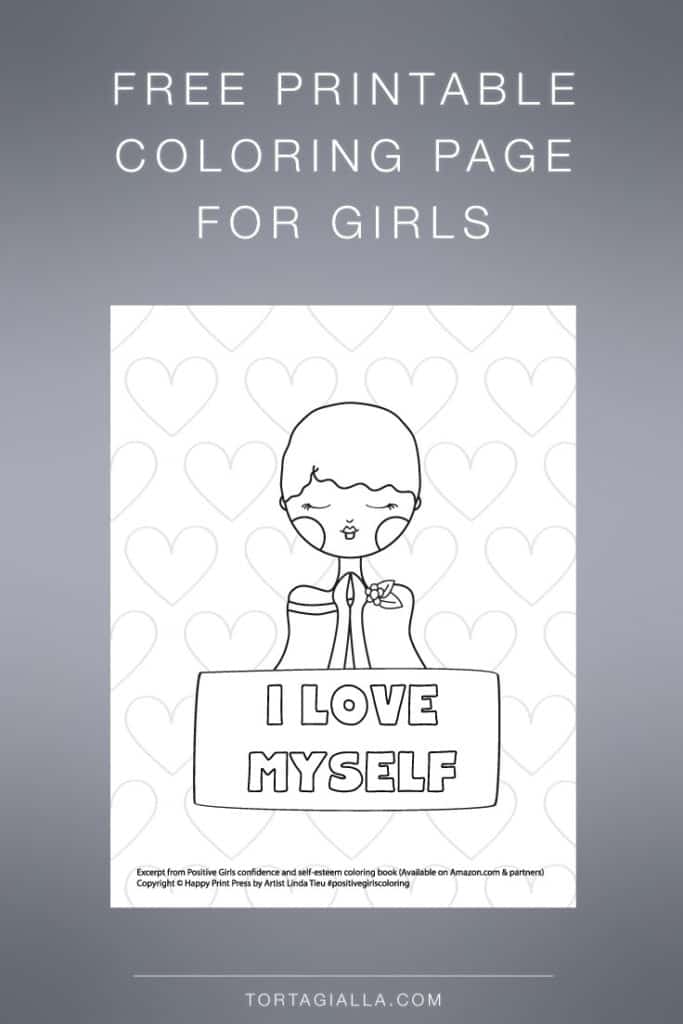 Positive Girls Coloring Book
Finally, I have finished up my first coloring book with 25 original illustrations of my positive girls characters. Each girl supports a positive affirmation, because I love the idea of destressing while you color and repeating a positive affirmation at the same time. Double win!
Ultimately, there are universal truths for all of us… no if and or buts. You need only repeat the positive statements… and I know personally, even knowing something, I need the reminder regardless.
My hope is that this coloring book will be a joy for little girls AND their moms. It's a lovely mother-daughter activity as well as something to do for parties and youth groups to boost confidence and self-esteem in girls.
Have fun coloring and actively repeat the positive affirmations at the same time. When your coloring book is complete, you will have a finished piece of beautiful artwork YOU have created personally to read and repeat every day.
It's my hope that this helps  girls all around world to love themselves, feel their worthiness and boost their self-esteem all around. We are positive girls, right?
Download the printable coloring page for girls sample below – I love myself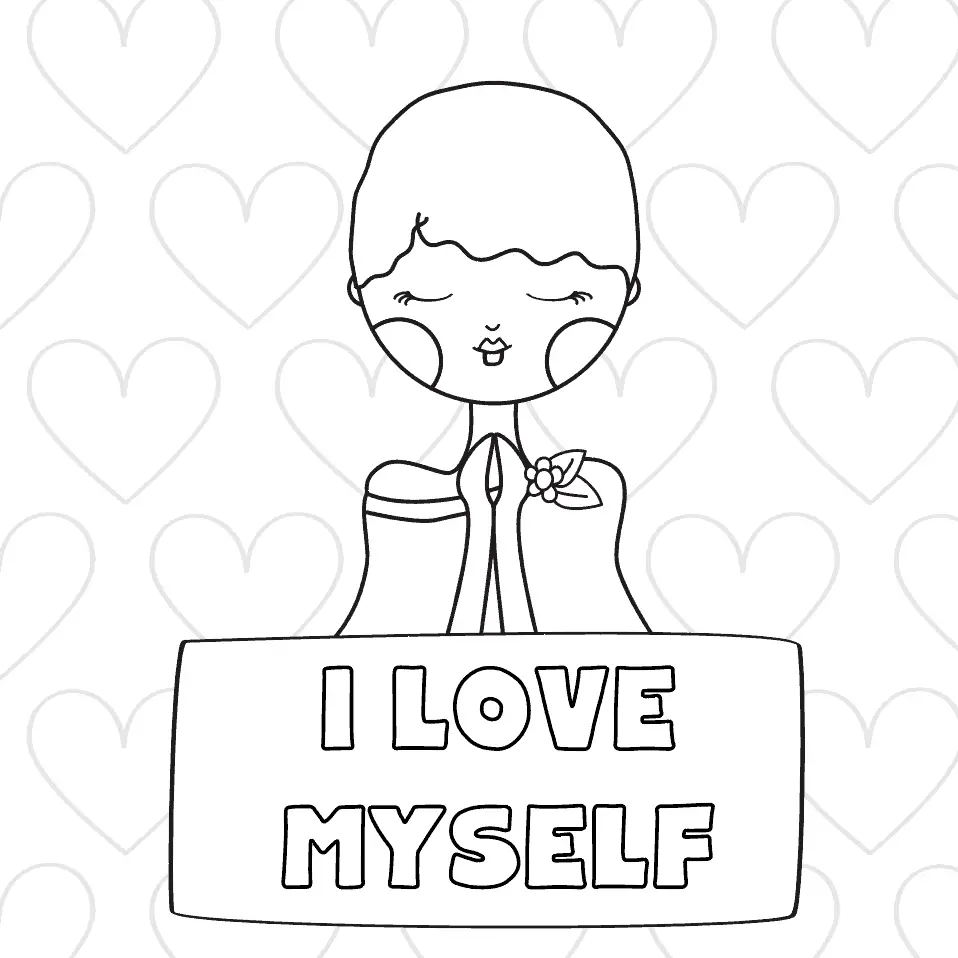 Download Positive Girls I love myself PDF
This page is the same one posted on my patreon page here. ENJOY and feel free to share this post and spread the word.
If you love coloring and positive affirmations, support my work by purchasing the book published on Amazon! Thank you!
And even if you are not personally interested in coloring or positive affirmations for girls, perhaps you might share this with a friend who would love it or gift it to the girls in your life. I would really appreciate your support in any way. THANK YOU!
Happy coloring and crafting! Remember that you can find me on Instagram as @tortagialla  and my Facebook art page is here.
Looking For More FREE Printables?
You might also like these free printable posts:
Also be sure to check out all the freeb downloads on this blog and never miss out new posts – sign-up for my email newsletter to get all the regular updates >>