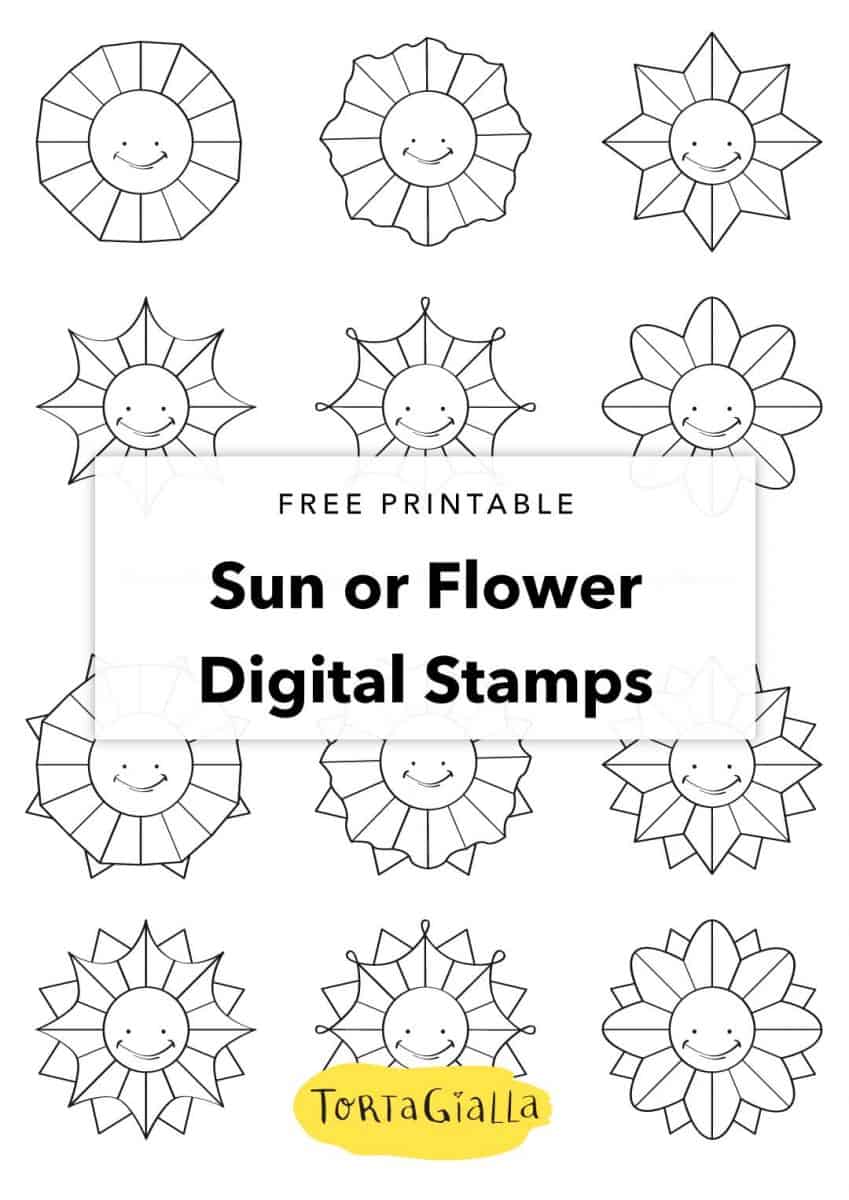 Happy Wednesday to everyone! Today I was playing around with drawing a sun for the cover of a mini scrapbook project and ended up with a bunch of versions.
I think that it's always a good creative exercise to do multiple versions of something. It's my way of experimenting with multiple options and seeing how little changes effect the end result.
Either way it's just fun! I always end up with something quite different from my original idea as well. It's a great way to play-storm… like brainstorm you know? Of course, now I really can't decide which one I like the best. Perhaps I can combine them in some way? It seems I am never bored of the drawing suns. I've noticed that I morph it into a flower oftentimes. Are they suns or flowers?
Download Suns or Flowers Printable PDF
Whether they be suns or flowers or suns dressed up as flowers or vice versa – I hope you can use them in your personal crafting projects. Feel free to download the PDF above with all the variations and let me know what you think. Hopefully I can share my little book project with you as well… ciao ciao for now.
If you like my design printables be sure to sign up for my weekly newsletter for more freebies and the latest updates!