Looking for cool artwork on stickers, notebooks, hoodies, shirts, pillows and more?! Read this Redbubble review and get all the details.
Redbubble Review – Disclaimer
**I was compensated for writing this Redbubble review post (all opinions are my own and the truth!) There are also affiliate links throughout this post and I will be compensated if you make a purchase after clicking on my links. Thank you in advance for supporting independent artists!
What's Redbubble?
Redbubble is a print-on-demand company that allows independent artists to sell their artwork on a variety of products. The idea is that Redbubble does all the manufacturing and shipping, so the artist can focus on making great artwork!
I found Redbubble through other artists who joined the platform and started selling their designs. I really love the product variety available, the quality of the products and the customer service. So I opened up my own Redbubble shop with a bunch of sticker designs.
Redbubble is a totally legit website with great customer service, so you can be completely confident ordering products from them as a customer, as well as selling your own designs if you are interested in that.
These days, there are so many different websites out there, sometimes it's hard to tell what is real or a scam. Thankfully, Redbubble has been around for a long time, they pay their artists as agreed upon and make great products!
My Favorite Designs
As part of this Redbubble review, let me share some of my favorite designs from other artists. These are the pieces that really captured me – love at first sight!
Why Redbubble?
Of course, there are so many print-on-demand companies out there, why choose Redbubble? Well, for one you are supporting independent artists, instead of a mass market design where you don't even know who made the art.
I also turned specifically to Redbubble because they have removable stickers, which is really unique! The individually cut vinyl sticker designs are super high quality. You can reuse them and reposition them, wherever you like to decorate, so it's great value and fun too!
Besides top quality, the shipping is pretty fast even though I live in a tiny Italian town and they have very responsive customer support. You can contact them directly on the website, chat live or even reach them through social media. It's always good when a real person responds to your questions!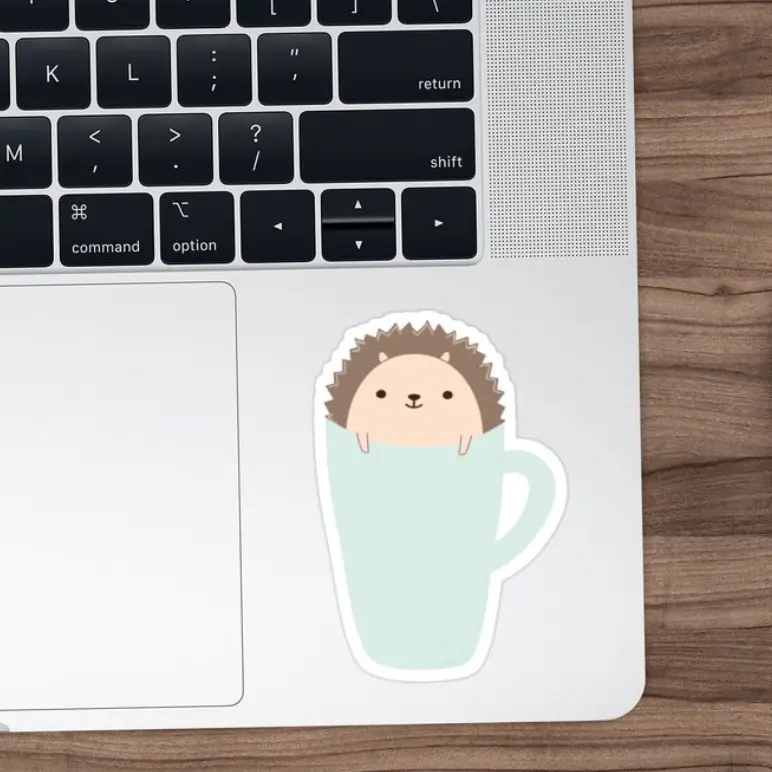 I think Redbubble rocks!
From my experience, Redbubble is an amazing company with high-quality products and a win-win setup for customers and artists who sell on the platform.
You should definitely Redbubble on social media as well, because they have sales and offers throughout the year that make supporting your favorite artists affordable too!
I hope you got something out of my Redbubble review. All opinions are my own, just my honest take from my personal experience. Remember to check out my Redbubble shop here! I will continue to add artwork there and don't forget to check out all the other amazing artists. The next time you need a gift or new hoodie, consider buying and supporting an independent artist's work!
Want to keep in touch and get my newsletter of updates? Sign-up here…