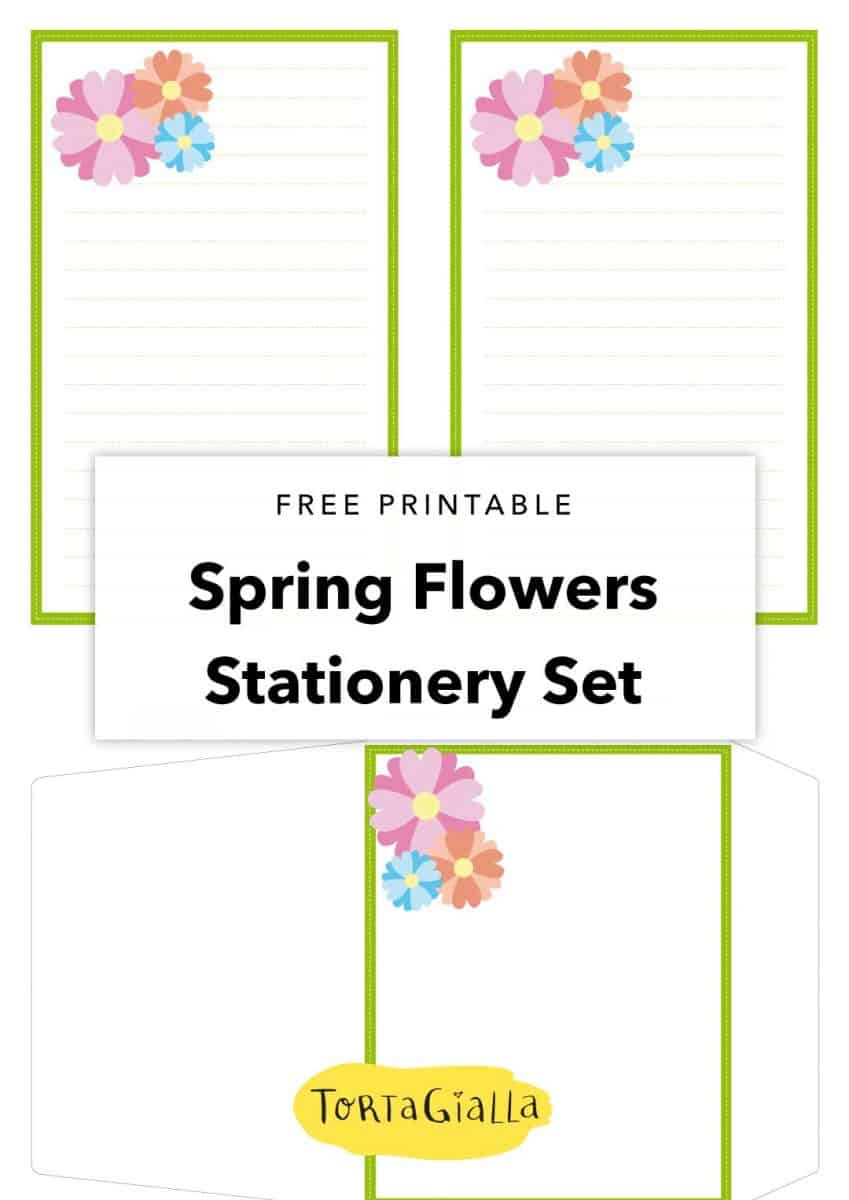 Today would probably be the ideal example day for living in the Tuscan hills of Italy – sunny warm and happy bright weather. It's the scene I think folks probably picture in their minds when I say that I live in Tuscany. You can almost feel the warm sun on your skin, hearing the birds chirping and listening to the cool breeze rustling through the many hills of grassy green. Well, it is true and is one of the reasons why I fell in love with this place…but it actually isn't idyllic year-round. Only during this time of year, when the signs of Spring start popping up and it isn't too hot where the grass starts to turn brown – does it look like the postcards you often see. My mood is always elevated by this lovely weather. I was inspired to whip up a spring flowers stationery set and it's also part of my attempts this month to write more by hand. It's National Letter Writing month after all!
Spring Flowers Stationery Set Printable PDF (228 kb)
If you like my design printables be sure to sign up for my weekly newsletter for more freebies and the latest updates!
I hope my design will cheer you up a bit, wherever you are…wild flowers have been popping up all over our yard so I have flowers on the brain! Even though dandelions are supposed to be weeds, they can be pretty as well or at least that's what I tell myself because they've taken over our yard. Plus our niece has lots of fun blowing them all over.
BTW, if you like printable stationery, don't forget to download the Airmail Stationery Set from last week as well. Enjoy and happy day to everyone! Ciao Ciao!