Continuing with my hybrid card design adventures, today I designed a "thinking of you" classic styled card.
It's super fun to create designs, but I realized how difficult it is sometimes to cut out the shapes as I'm not a very good fussy cutter myself. Now that I finally have a Big Shot, I think I will try to use die cutting more in my crafting. I suppose the idea is to use our digital tools in some way, but the card is still handcrafted as there are some things easier about just punching shapes or rounding corners with a chomper.
Free printable card download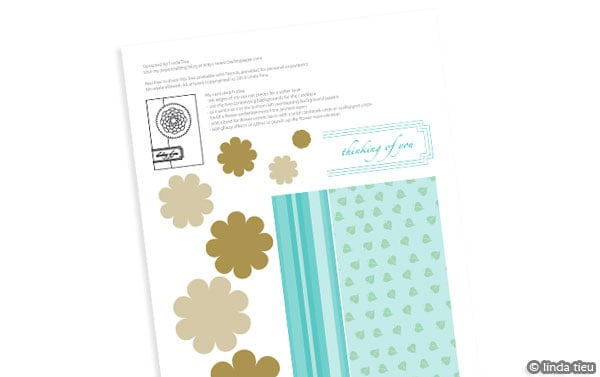 Download the thinking of you hybrid card design PDF
I hope you'll have fun creating this card and please spread the word! I started up these hybrid card designs, all because of the computer card tricks class over on JessicaSprague.com, so check that site out as well for digital classes and products. Enjoy!