After getting some collage inspiration yesterday, I started on a triptych of tiny canvases using lovely Japanese washi paper for collage.  The designs are so pretty and I love the bit of texture and fibers within the paper as well.  Here's a look at my work in progress…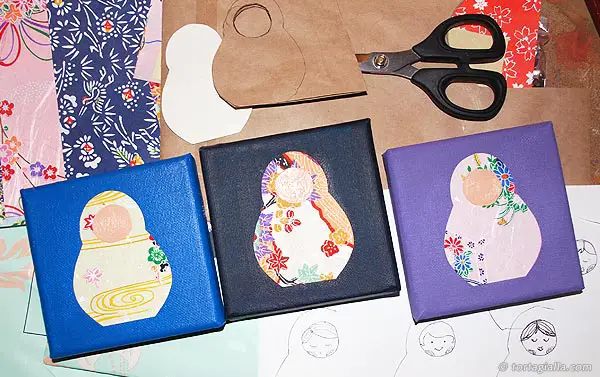 You can see my little sketches on the bottom where I worked out some ideas and also the cutout templates on the top where the scissors are.  Making your own templates really help a lot, especially if you'll be duplicating any craft.  I also used the shape to trace out sketching templates, as I played around with different types of hairstyles and faces for the ladies.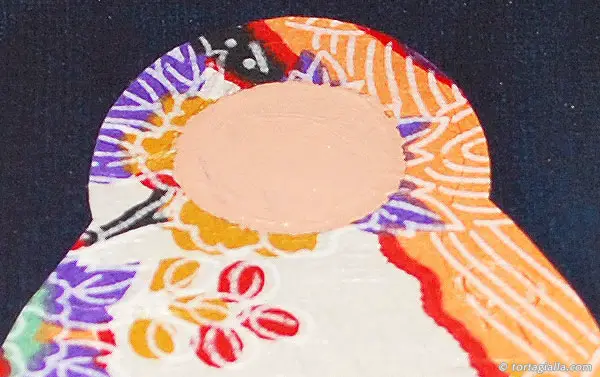 So why three of these little beauties?  My inspiration came from the original three muses in Greek mythology, but sort of Japanese-cute tortagialla style…haha!  Seriously though, I love how the muses embody the arts and inspire the creation and process of art…they can be my little set of cheerleaders for creativity.  I am so anxious to finish them up, but I have to wait in between steps for drying time, ugh!  Drives me a bit insane, so I usually have many projects going on at the same time to satisfy my short attention span.
Hope everyone is having a fabulous holiday season.  I've been so inspired by all the great blogs and online community out there, sharing tips, tricks and great projects.  Even with the blistering cold wind here in Italy, it's a merry lovely Tuesday for me.  Ciao ciao!