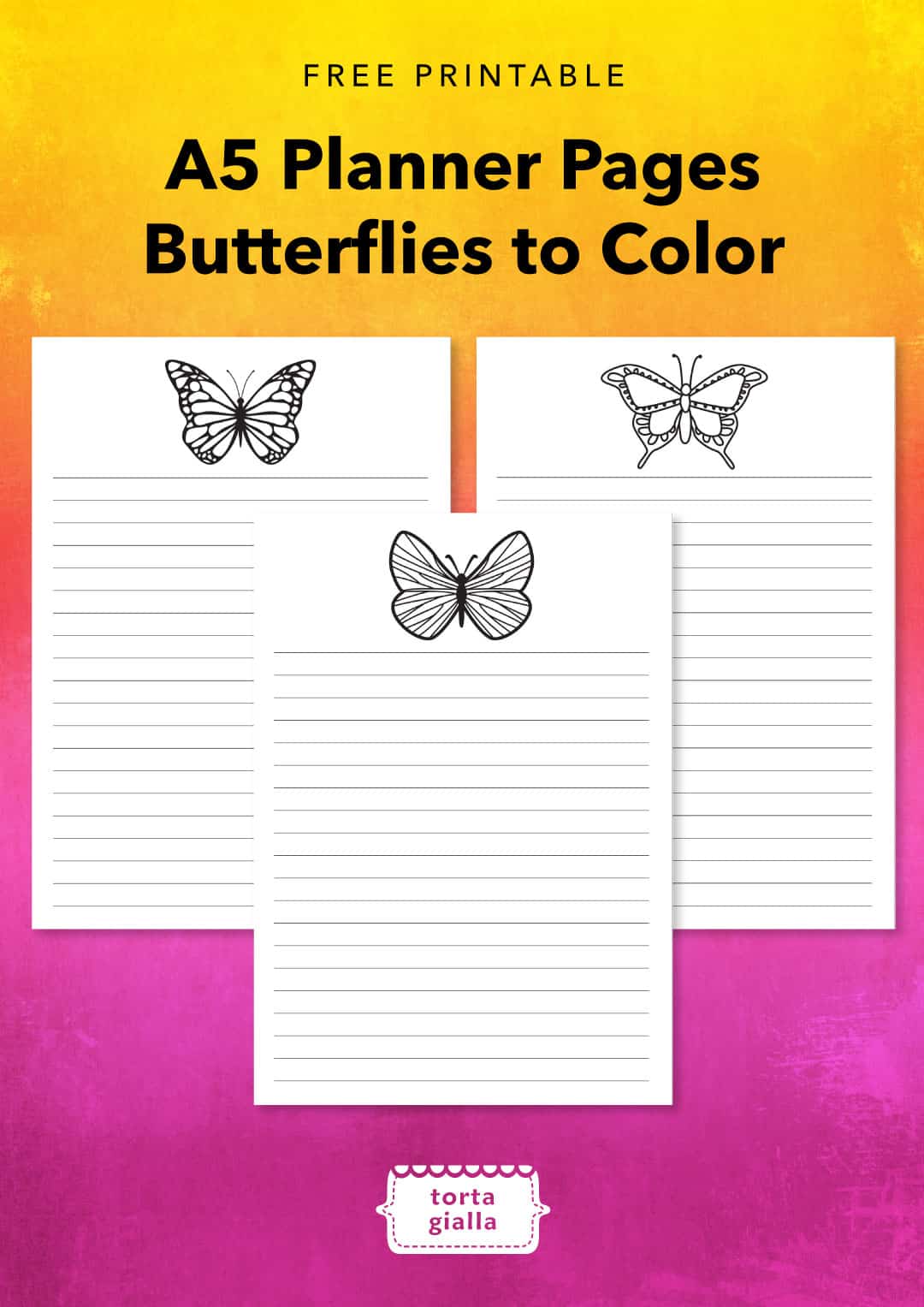 As much as I like calendars and templates, there's nothing like plain notepaper for list-making, organizing notes and general brainstorming. I thought these beautiful butterfly planner inserts would be perfect to use in my notebook, especially for writing down grand plans and dreams. I purposefully made these butterfly planner pages black and white, so you can color them in with your favorite color combinations. You can easily make these match your current planner theme.
These planner pages are A5 sized, so you can pop-them into any A5-sized planner or notebook – easy peasy!
To grab this free printable, just subscribe to my weekly newsletter to get immediate FREE access to my subscriber library of printables. Enjoy!