Because lobsters stay together forever, check out this free lobster art printable for Valentine's, couples and love themed projects.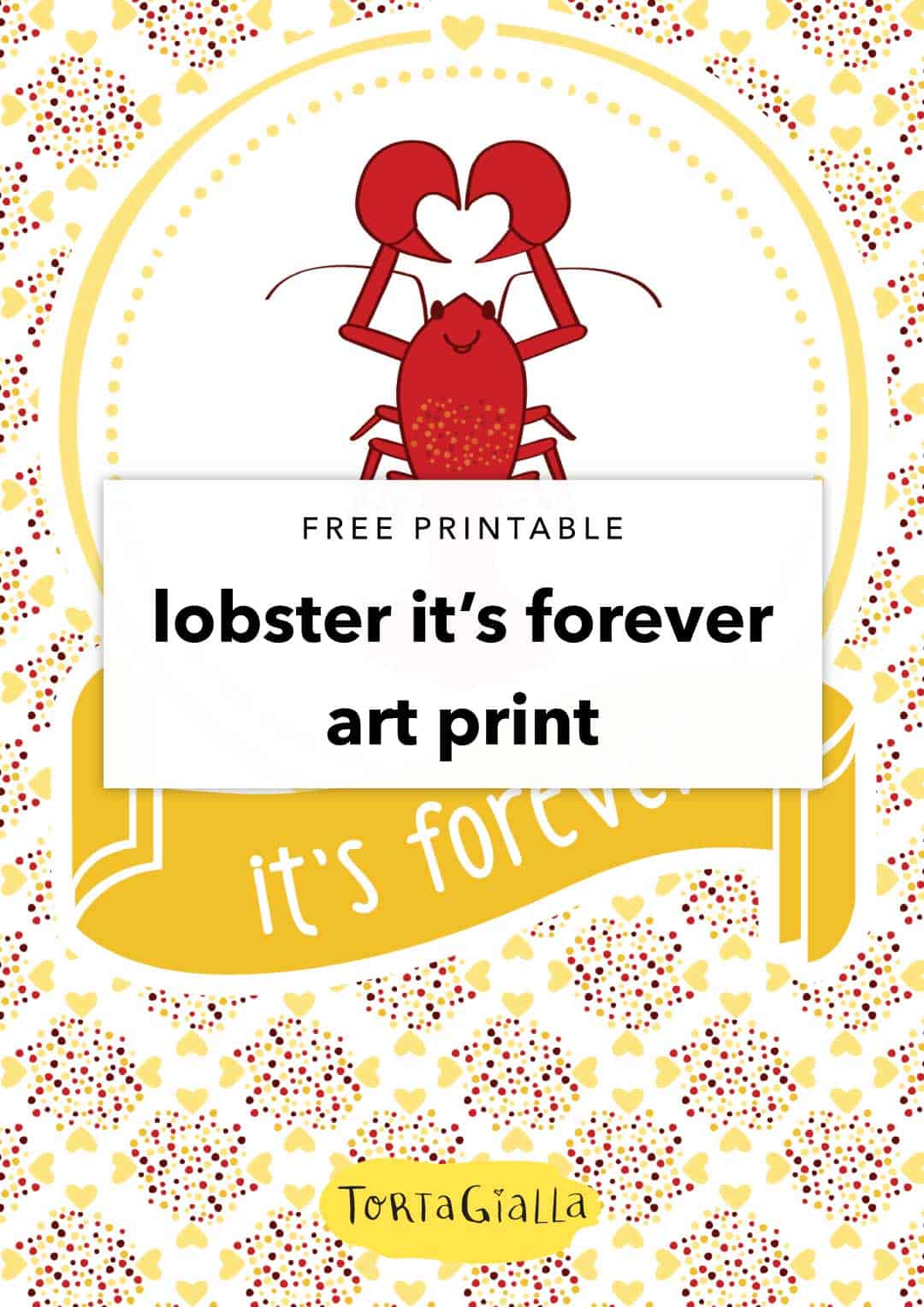 If you have ever watched My Bestfriend's Wedding, you'll know that there is a musical scene when they all sing I'll Say A Little Prayer For You. Besides being an epic part of the film, you might also notice that the servers at the restaurant have lobster claw mitts and they are waving them about in the background. Yup, I noticed that and think it's hilarious. Hilarious and cute at the same time. Adorable really.
In a flash, I had this vision of lobsters making the heart motif with their claws, can you imagine it? And because we all need a free printable lobster art piece, this print came into existence. A great funny piece for your walls, cubicles, desks, planners and more.
We all know how trendy it is to say "i heart you" and do that heart sign with your hands. So that's exactly the idea behind this design… Also, is it true when people say lobsters mate for life? I don't know, but I think it's a lovely idea. It's forever! And that's how the little saying has become a part of this print.
I hope you will enjoy this funny little art print I have created for your personal use only. Just download your preferred paper size below and have fun!
Download lobster its forever art print A4 PDF
Download lobster its forever art print LETTER PDF
Like printable designs? Don't miss out on my creative updates – get my email newsletter here >>