Use these cute pink free planner pages to help you get organized and productive. There's nothing like writing it down, to actually getting things done!
Need some free planner planner pages, so you can get organized on a budget? 
It's never too early or too late to start planning, I say! Get your life on track, by writing it all down.
I've been an off and on bullet journaler, but often feel overwhelmed with having to create the layouts and boxes every day, week and month.
I just don't have the time or willingness to make it all pretty every single day, week and month!
That's why printables make so much sense for planning pages!
I can create pretty layouts to use and just print them out over and over again. It's an instant homemade planner that I can customize for my needs, even if they change over time.
If I've learned anything about planning, it's that no system works for everyone. That's why there are so many different systems out there. The point is that we all have our preferences and varied needs.
Not to mention our needs might change over time as well.
And that's why printables give me the ease of ready-made layouts, yet the freedom to change things up as I need to.
These super cute pink free planner pages are customizable since they are blank and undated.
However, the layout framework is already done, so you don't have to waste time drawing every single box.
You can download the whole set of blank planner pages and print as many as you need, as often as you need.
Included in the perpetual planner download: 
Yearly overview
Monthly calendar
Weekly layout
lined note page
blank note page
full blank page
Download these free planner pages below in your preferred paper size below: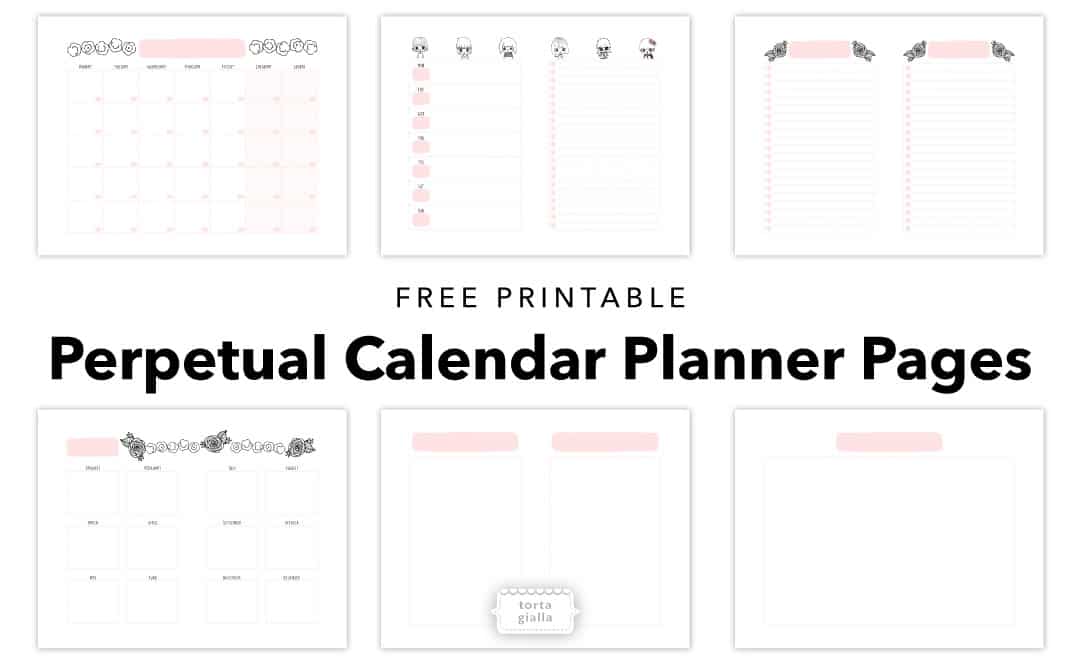 TG Perpetual Planning Pages A4
TG Perpetual Planning Pages LETTER
So, I hope these free  planner printables will help you in your productivity and planning. Enjoy for your personal use and don't miss out on any of my printable posts moving forward – just sign-up for my email newsletter here >>