Here's another freebie download for y'all as I keep on going with my hybrid card design passion. I decided to go on the theme of sewing with another one of those cheesy sentiments – I can't help it! Download the printable PDF for all the materials you'll need, then add your own embellishments to finish it off.
Download Missing You Sew Much Hybrid Card Design PDF (1.5 mb)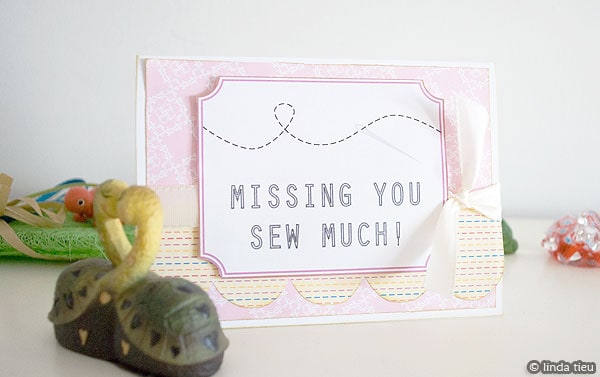 I made a sample card, but accidentally printed too fast on regular paper instead of cardstock. I didn't want to waste paper, so went ahead with constructing it, realizing it wasn't too bad afterall. However, I think cardstock would be a sturdier type of paper to use for most cardmakers. Enjoy this freebie and let me know what you think!