Looking for a flower greetings card? Make your own with this printable rainbow flower card design, free download that you can get instantly!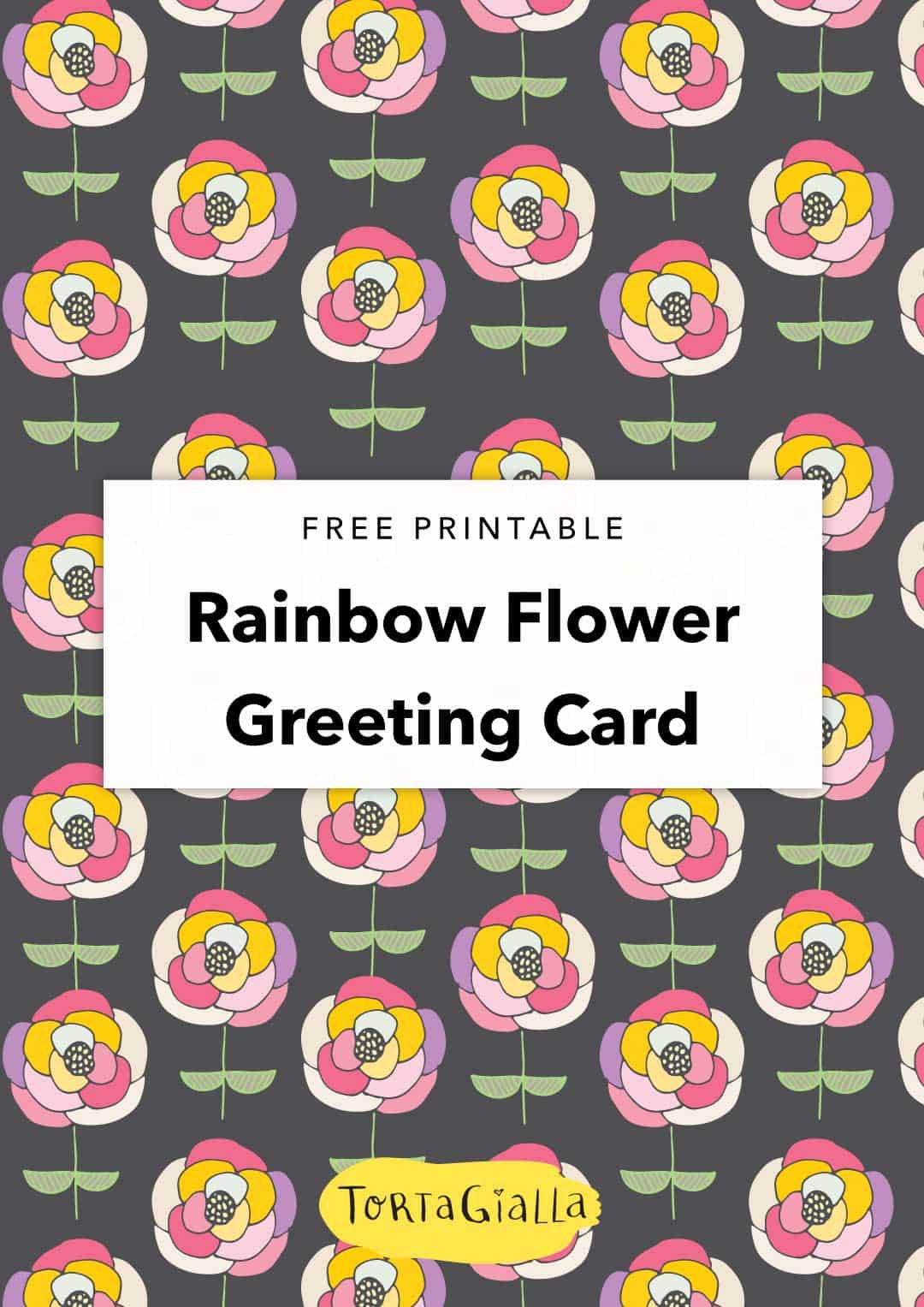 I'm currently on a kick of creating lots of floral designs with multi-colored petals. It's just so happy and inviting, don't you think?
So this little floral design turned into a repeat pattern and a free printable rainbow flower greeting card design for you.
The printable is a 5×7 printable greeting card with a blank area that you can letter over or write in a custom sentiment. It's a way to make this a bit more unique and custom. Or you can attach an embellishment or a sticker on top!
I hope you enjoy this and feel free to share this post with your crafty friends!
Download Rainbow Flower Greeting Card A4 PDF
Download Rainbow Flower Greeting Card LETTER PDF
If you liked this flower greetings card printable, support me on Patreon for exclusive printables here >>
Sign up for my email newsletter to get freebies and updates!