These printable numbers are great for planning or list-making. Make it pretty with these 1-31 and blank number designs in a pretty pink wreath style.
I love doodling and drawing little designs and floral wreath designs are the most fun. There are so many variations and I thought they would make a great design for a circular sticker. So that's how the design for these printable numbers came to life!
I chose a very girly pink floral design, simple, chic and easy to cut out with plain 'ole scissors. Since you have the numbers 1-31, you can easily use this for a month-long countdown.
Or you can use any amount for some fun list-making, countdowns, planning and journaling. These printable number s are definitely versatile and useful for all kinds of papercrafting.
Just download the PDF of free printable numbers below, print as many copies and you need!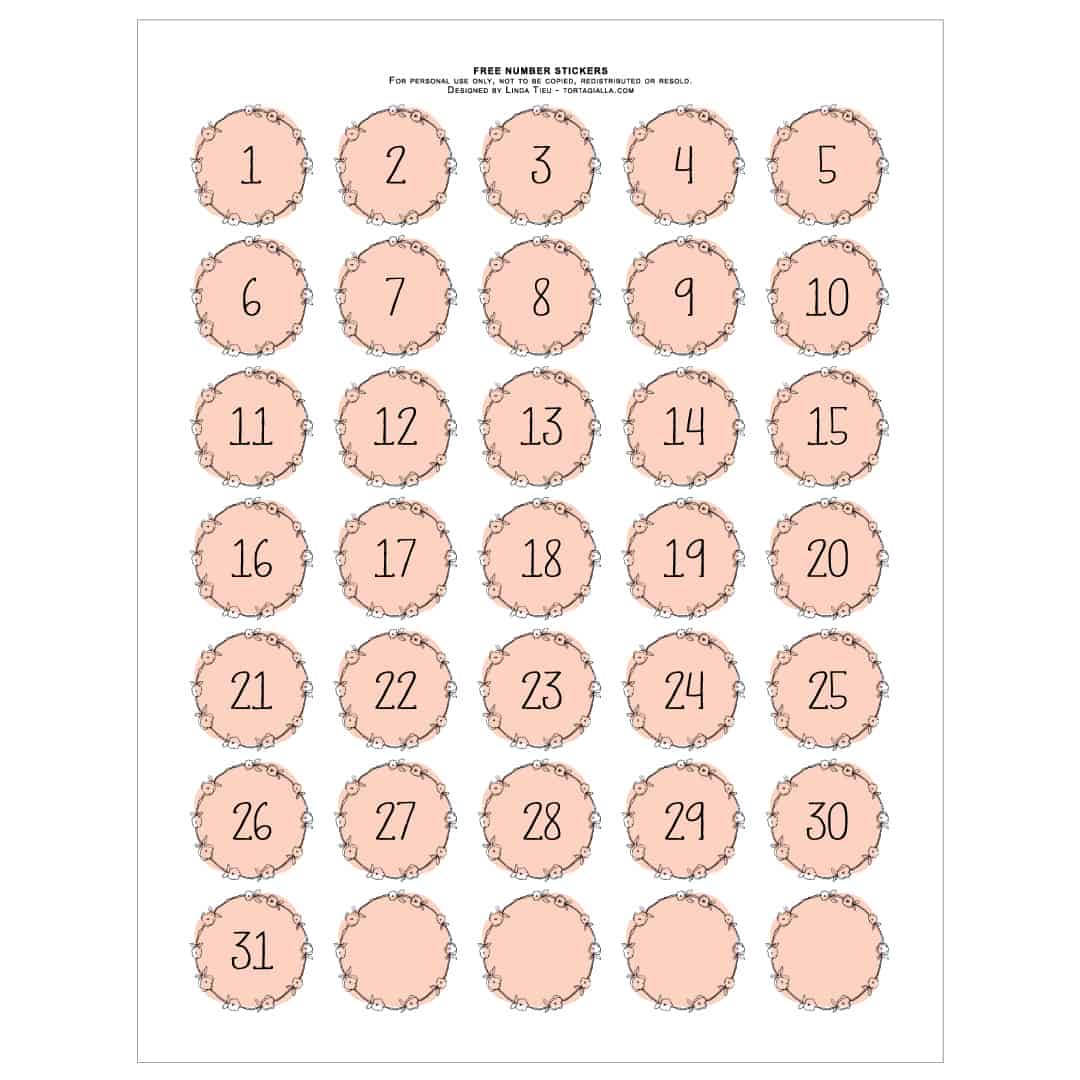 Love digital printables?
I love sharing printables because they make pretty papers and supplies accessible across the globe. I post freebies here on the blog and also create patterned papers and printable wall art.
If you want to stay updated on the latest releases, sign-up for my email newsletter.