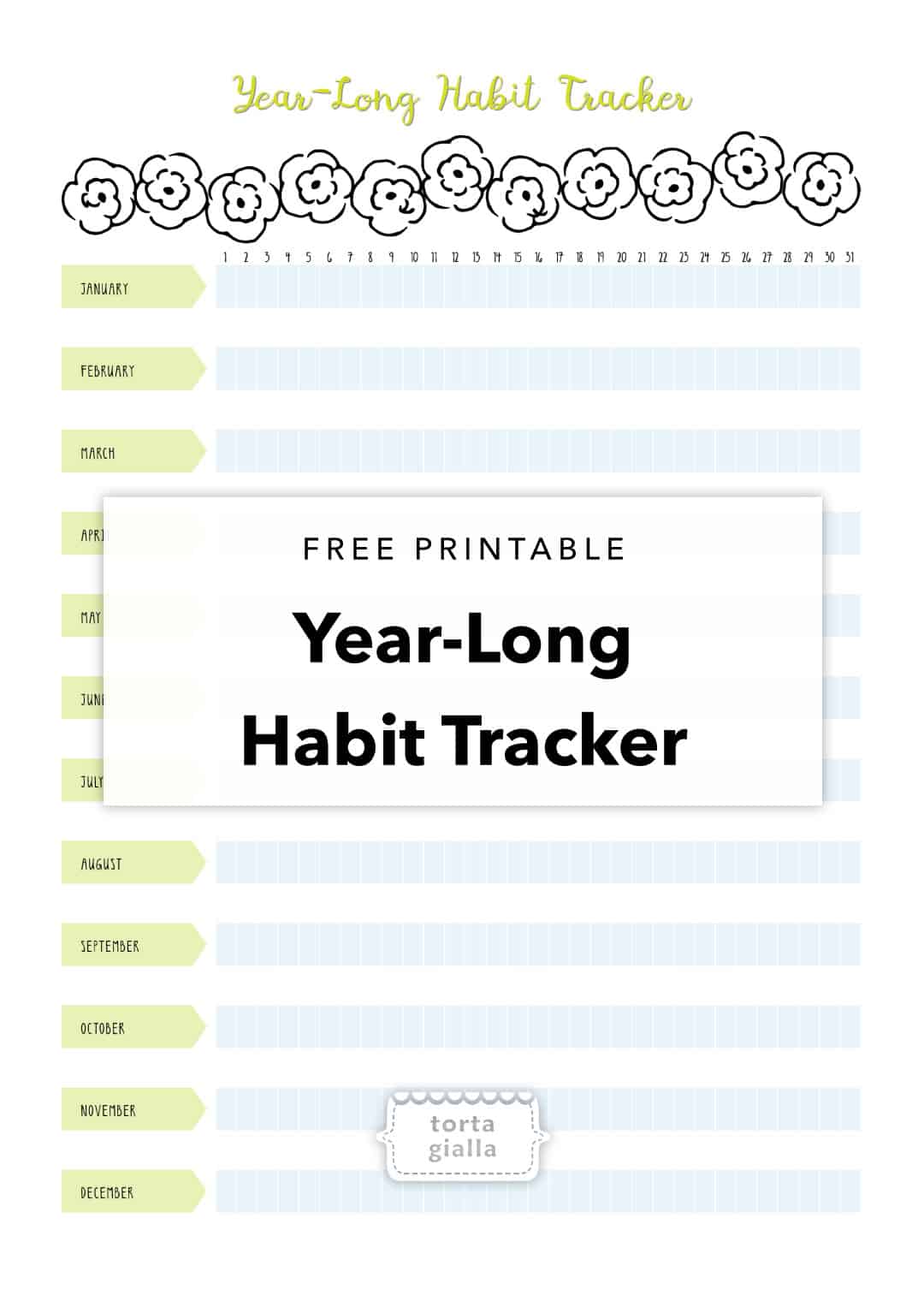 There's nothing like a daily tracker to get you into the habit of getting things done. Especially when it comes to self-care topics, we really need the reminder to actually get it done.
Maybe you want to remember to take your vitamins? Exercise? Drink enough water? Stop snacking or do that one creative thing every day?
The best way to ensure success is to track it! Print out this year-long habit tracker and focus on your one important habit. If you put this list with a pen in a visible location, you will surely get it checked off daily. It's also nice to focus on one habit only, so you can put this checklist in the location where it applies. Make it easy for yourself, right?
If you are feeling ambitious, you can print multiple copies for different items, in different locations. But remember not to overwhelm yourself. It might help to get going on one habit first, before adding another one.
What do you need to track on a daily basis as you keep improving yourself and move along with better health & wellness?
Ever since I've discovered essential oils and started incorporating them into my day, I've found it easier to develop habits in conjunction with using my oils. It's like a beautiful ritual and checking off a list, makes it even more satisfying!
We can all benefit from this year-long habit tracker, so keep yourself accountable and on the road to success.
Download EO Year Habit Tracker LETTER PDF
Download EO Year Habit Tracker A4 two up
If you are interested in learning more about essential oils check out my essential oil video series here or contact me directly for more information.