Download these pretty digital scrapbook paper freebies and use them in your photo projects or hybrid crafting as digital printables!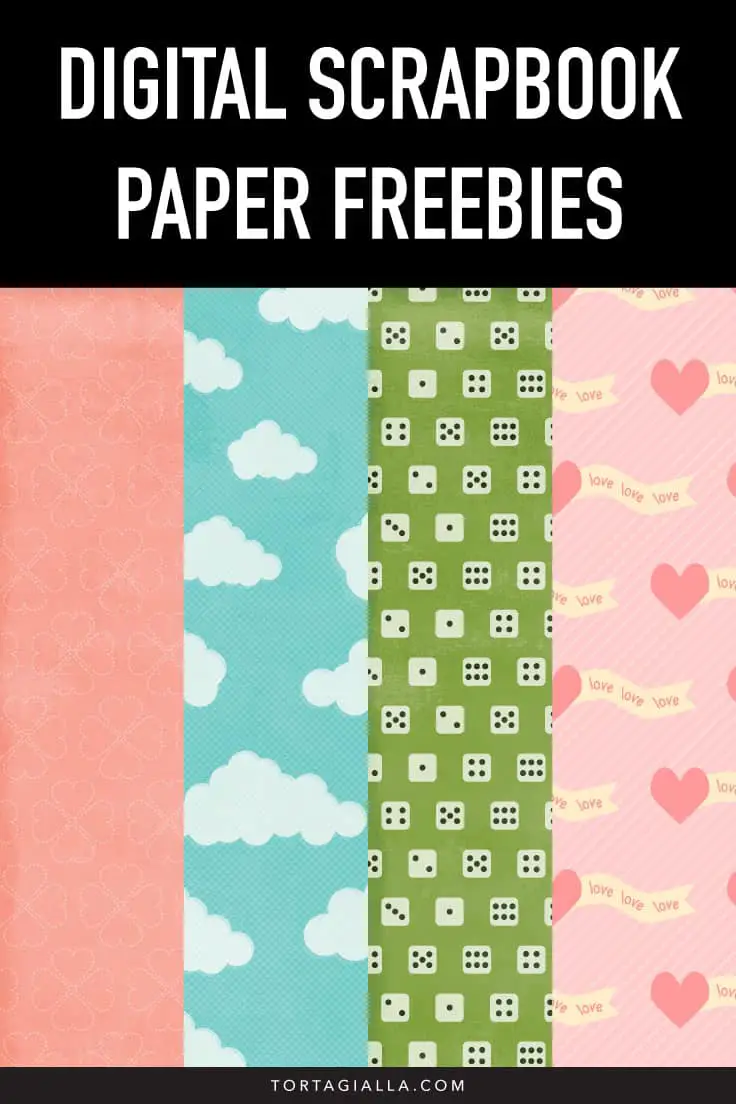 For the Love of Hybrid Scrapbooking and Crafting
Over the years I have designed so many patterns and papers that sometimes I can't keep track of them all. I don't actually have a database tracking all my releases… so I guess that is on me! And recently, I realized that I put up these four paper designs for download on a different site, but never shared them here on the blog. What?!
So here they are finally, four different patterned paper designs that are great for memory keeping. You can use these 12×12 inch digital papers for your scrapbooking but also for hybrid crafting. Printable papers are a great option for printing out the patterns you want and using them in tangible projects. That is definitely my usual approach!
I love digital because it doesn't take up physical space and there's no mess as you create. Copies are so easy, so digital supplies are such a resource! However, I always miss the tactile part of crafting, so hybrid is more my kind of thing. I like printing out my digital materials and using them traditionally.
However you like to use your digital supplies, I hope you enjoy these papers and have fun most of all! Happy printing!
Download Digital Scrapbook Paper Freebies Below
Download Digital Scrapbook Paper Freebies ZIP
Happy papercrafting! You can find me on Instagram as @tortagialla  and my Facebook art page is here.
Want More FREE Printables?
You might also like these posts with printable downloads:
Also be sure to check out all the free downloads on this blog and never miss out new posts – sign-up for my email newsletter to get all the regular updates >>