Download these free printable animal print paper designs for scrapbooking, art journaling, planner decoration and more papercrafting fun!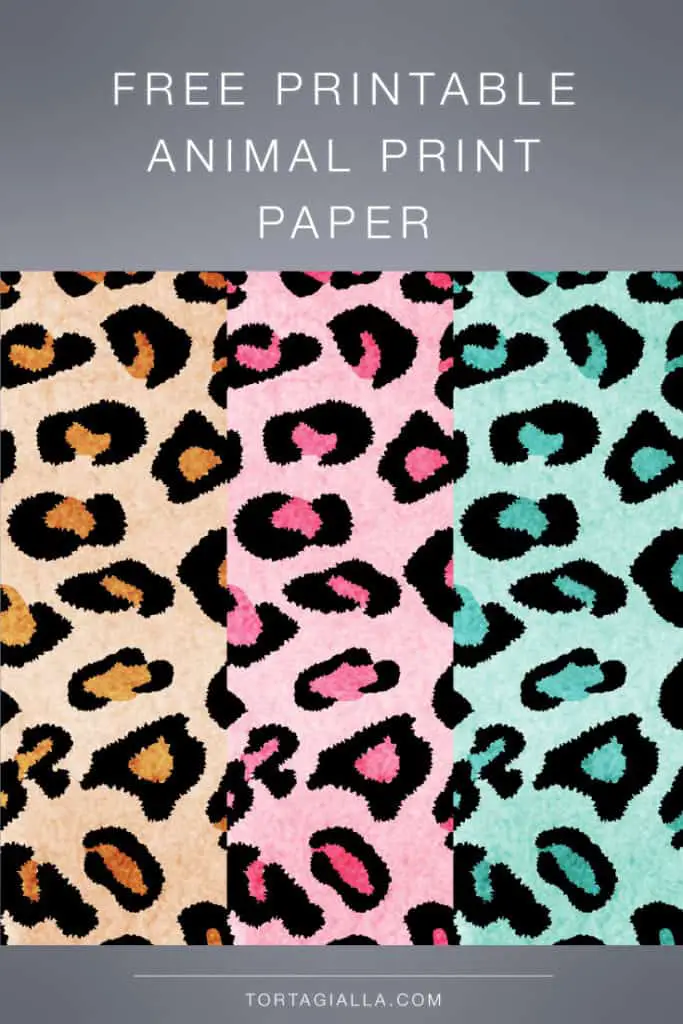 Animal print patterns, from leopard to cheetah are super trendy these days and I have seen many variations out there. I decided to try my hand in creating an animal print design pattern and throwing in some non-traditional colors as well.
The tan colored spotted leopard cheetah pattern is classic and very earthy feeling to me. However, I wanted to share a splash of hot pink and turquoise blue as well. What do you think of the variations? With a bit of texture, this large-scale animal print pattern is great for planner dashboards and all kinds of happy mail papercrafting projects.
You can decorate your planner pages or collage them in your creative journal. Or maybe make some cards for friends? I love sharing printable papers because I think they are the most versatile for paper lovers and crafty folks like us! What project do you have in mind for these beautiful animal print papers?
Download Free Printable Animal Print Paper
Just click on the link below to download all three variations of animal print paper designs in 12×12 inch, high-resolution size. You can print smaller or larger using your home printer settings, depending on the project you are working on. Enjoy!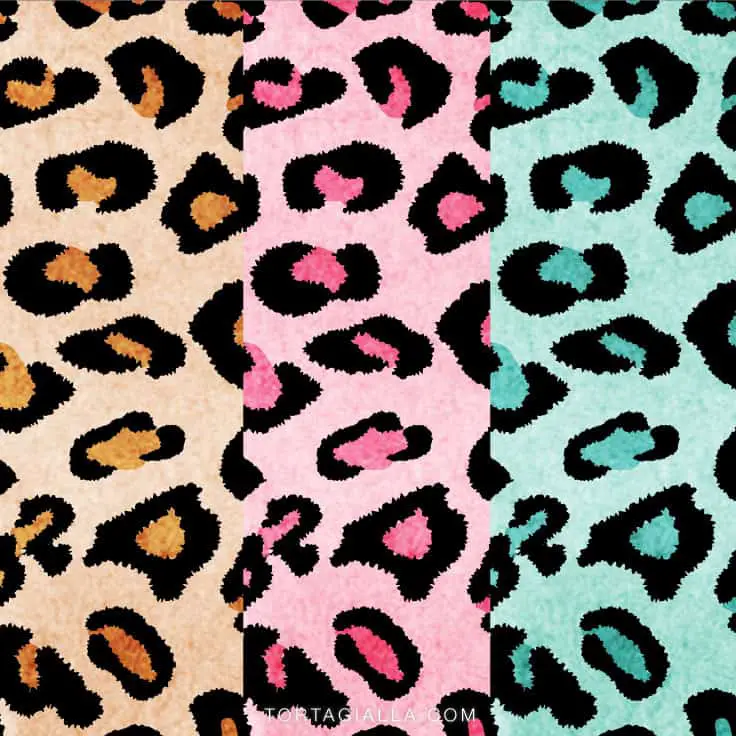 Download Free Printable Animal Print Paper Designs ZIP
Want More FREE Printables?
You might also like these printable posts on the blog:
Check out all the freebies on this blog and follow me on Instagram as @tortagialla
Don't miss new freebie posts – sign-up for my email newsletter to get all the updates >>