Check out these free floral printable papers for scrapbooking, art journaling and more papercrafting fun – a free digital download on the blog!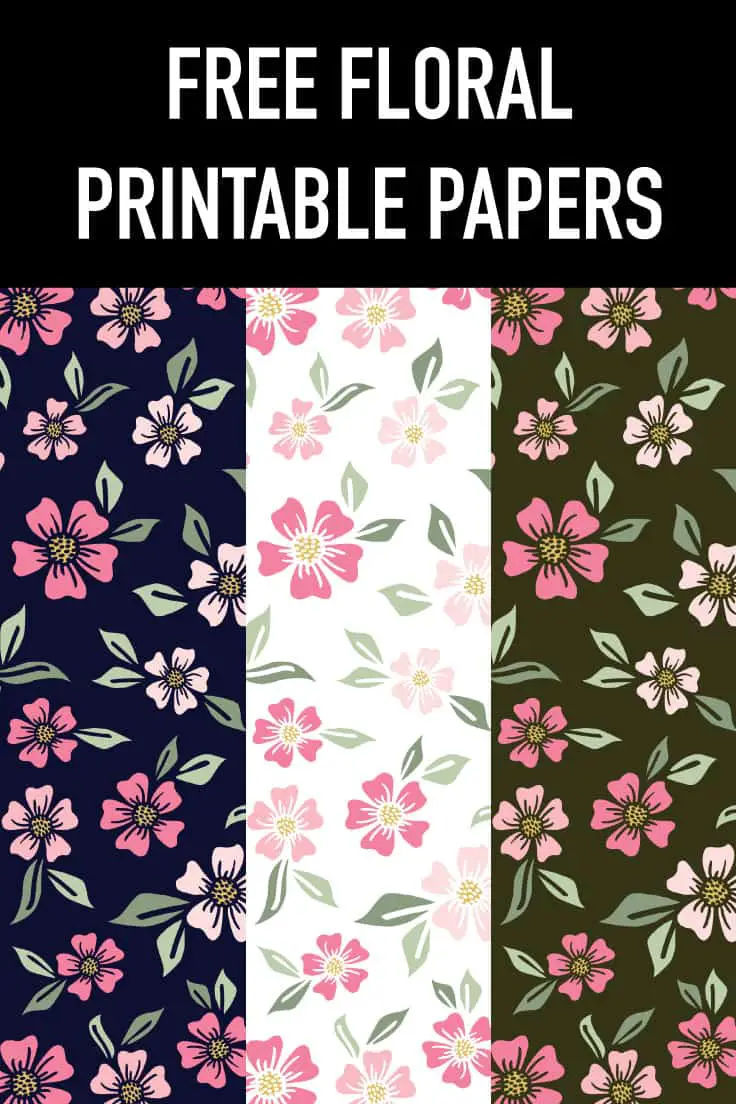 There's something about floral designs that bring positive feelings and smiles to faces. I'm definitely a sucker for anything floral, so I think they can be really versatile pattern designs.
Of course, I'm also into having variety, so I made a few color variations of this floral printable paper design – blue – white and green. What do you think?
From cardmaking to scrapbooking to art journaling, printable papers are great for all kinds of papercrafting. I like to print them out for all kinds of project and the great thing about digital paper is that you can print as many copies as you want, anytime! Use them again and again as well.
So here are the floral printable paper variations I design for free download here on my blog. I hope you will enjoy using them in your upcoming crafty projects.  Just download the zip file of papers below. And be sure to share a link to this post with your crafty friends. I would really appreciate it!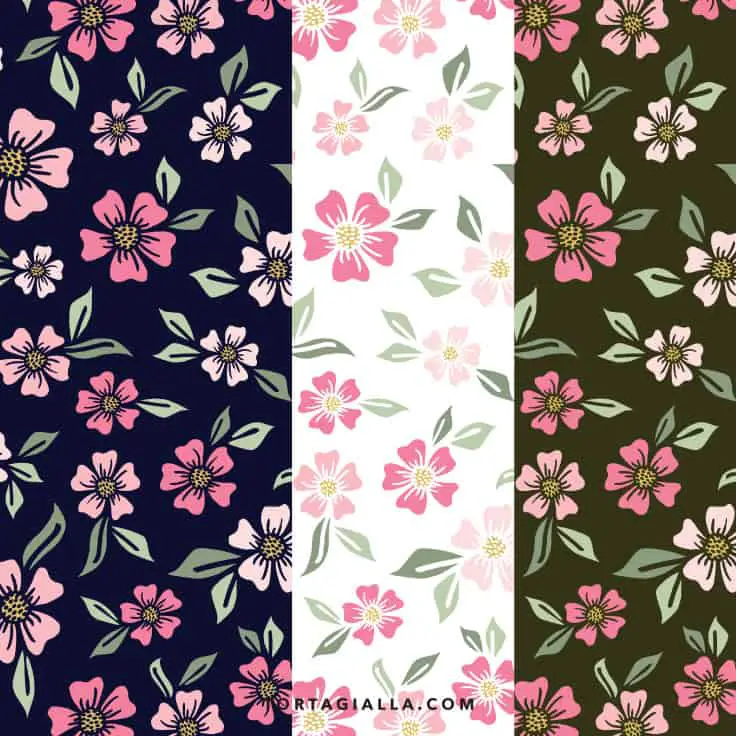 Download Floral Printable Papers ZIP
If you love printable papers, consider supporting me through Patreon for more printables every single week. I post exclusive digital paper designs on my Patreon feed and also respond to requests and suggestions. I'm always open to new ideas and love to design!
Happy papercrafting! You can find me on Instagram as @tortagialla  and my Facebook art page is here.
Looking For More FREE Printables?
You might also like these free printable posts:
Also be sure to check out all the free downloads on this blog and never miss out new posts – sign-up for my email newsletter to get all the regular updates >>