Download this freebie printable vintage globe card and matching patterned paper for all your vintage paper crafting projects.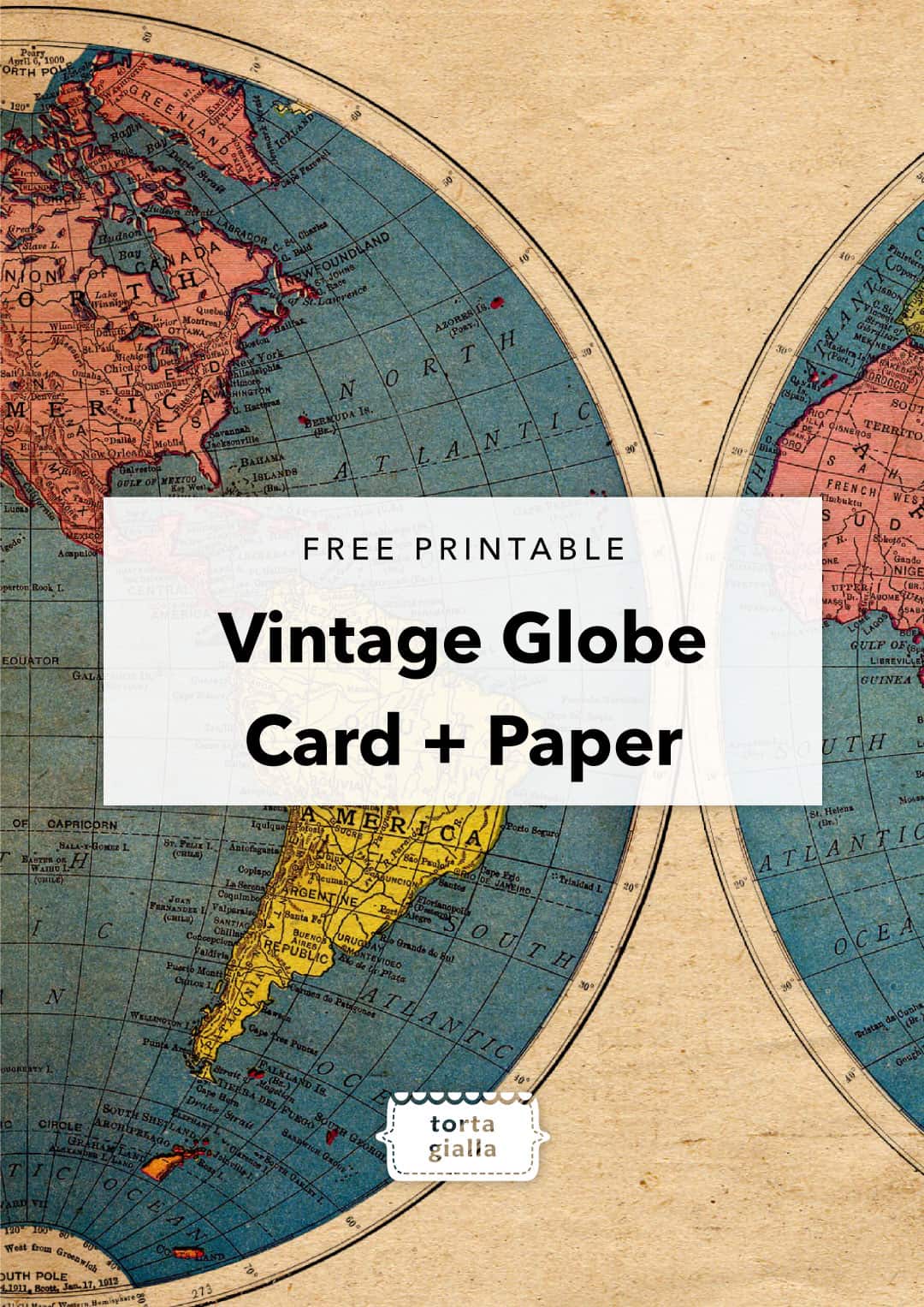 If you love old maps, this printable vintage globe card is definitely the stationery printable for you. Wish someone bon voyage or make some old world papercrafts with this freebie printable card and matching patterned paper.
When I saw this vintage globe map design, I knew I had to create some printables with it. I created this bon voyage travel greeting card printable and I think it can be great for wishing someone a great trip or just to spark conversation about traveling together. Make plans to have an adventure with friends, right?
Additionally, I've also created a variation of the vintage globe card design onto a 12×12 patterned sheet of paper, so you can print for all your papercrafting projects. It will be so fun to create junk journals, art journals and travelers notebooks with this design. So you can print at home or readily have it printed at your local print shop for larger prints and different paper.
Doesn't the vintage globe look just make you feel like flipping through old books in the library stacks? I have always loved the smell of old books. But if you don't want to destroy actual vintage books, use this printable instead. You can print as many copies as you need.
Download Vintage Globe Card and Paper
Printable Vintage Globe Map Card LETTER
Printable Vintage Globe Map Card A4
Printable Vintage Globes Paper
Enjoy this free vintage printable and feel free to share the link with your crafty friends.
Want More FREE Printables?
Finally, if you liked this freebie you might also like these other printable posts:
Check out all the freebies on this blog and follow me on Instagram as @tortagialla
Don't miss new freebie posts – sign-up for my email newsletter to get all the updates >>