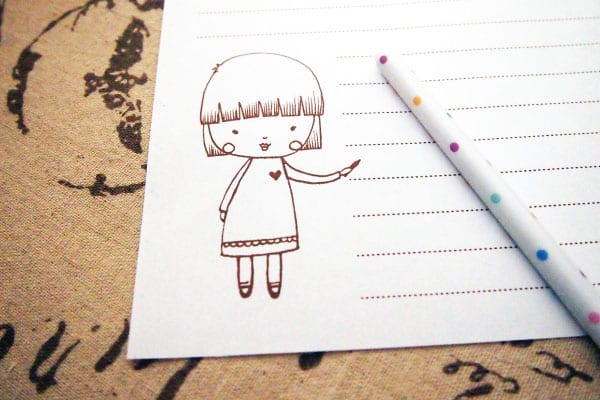 No matter how much planning I do, there are times when everything seems to converge and explode chaos into my life. Maybe this happens more often than I want to admit… but I know that a brain dump really helps to alleviate the stress. With a million things I must do for the kids, for work, for business, for myself dare I say – my brain just goes to overload. The act of writing all the things in my head, down on paper is always the first step to clarity for me.
So I decided to create a stationery printable that makes the process a bit more fun and definitely prettier than plain white copy paper. It's all about getting more productive with clear head. Once I get it all out, then I can prioritize, organize and file properly. But first – brain dump! Download the get productive stationery paper printable PDF in your preferred paper size below.
get-productive-stationery-paper-letter  |  get-productive-stationery-paper-a4
I used my classic to-do girl illustration for this lined stationery paper. The lines are wide-ruled, because I like having room to write things out and not have it squished all together. If you need more lines, just print more paper. That's the beauty of printables! This design also doubles as pretty stationery paper as well, so you can also send some snail mail to friend. I can always use some pretty stationery paper!
Let me know if you enjoy this printable design. Sign-up for my weekly newsletter if you would like to be updated on my new posts and designs.