I'm participating in a Getting-to-Know-You game of 20 Questions with Kris (With a K) from the With a K Writing Academy. I'm excited to get to know my own blog-readers better & to find other bloggers to play with too. You know – friends who just get it. If you want to participate, you can too! Just go to check out Kris's post about it here, & get started.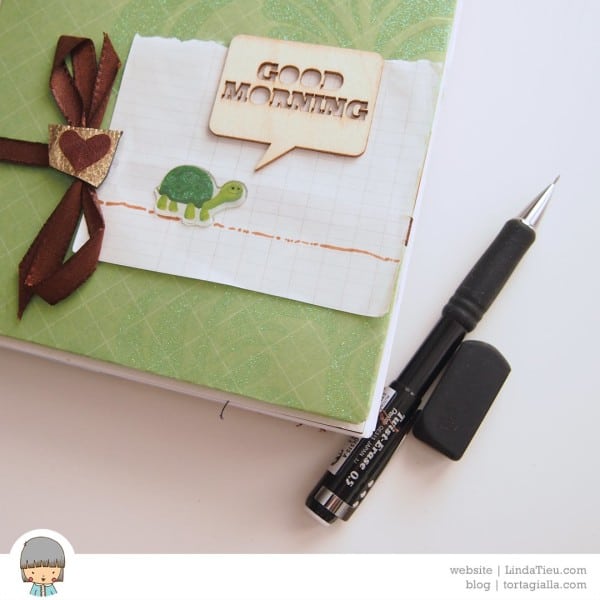 1 – What's a ridiculous nickname you've had?
Not sure about ridiculous but my brother Vo, deemed me Linx as my animal name – we all had an animal name, so the thought brings back fond memories from childhood!
2 – Why do you write a blog? Have your reasons changed over time?
I started blogging way back in the livejournal days and have started many different ones focused on my many diverse interests, but here on tortagialla it's my homebase for all things creative. I've consolidated here at this point in life to keep it simple. Blogging is fun brcause I enjoy sharing creative projects and ultimately it's about feeling alive through creativity!

3 – Where do you like to be when you are writing?
Usually just at my desk on my computer on a nice bright day because the light is so pretty here in my studio and it's just a happy situation for me.
4 – Peanut butter & __________.
Jelly. Classic all the way!
5. What does your Writing Process look like?
It's a run-on sentence as usually I have so much chitter chatter that just pours out. I type away and attempt to edit afterwards. I really want to get better at expressing myself articulately and succinctly though.
6 – What keeps you up at night?
Dreaming about so many projects I want to work on. Worries about work and moving forward towards my goals. Missing family in the USA and every little thing regarding my kids. Just so many thoughts on my mind… it can be very unsettling and overwhelming.
7 – What was your last online purchase? Did you hide it from anyone? (I see you, impulse buyers & shame shoppers)
A gumball machine for my son and a creative ecourse for me. I love to get fun trinkets for my kids and I'm a total learning online junkie!
8 – What do you honestly think of elastic waistbands?
Why not?!
9 – What blogs or magazines do you love to read? Why?
I love anything creative, designy and pretty. I don't discount anything really because any subject can be inspirational and educational.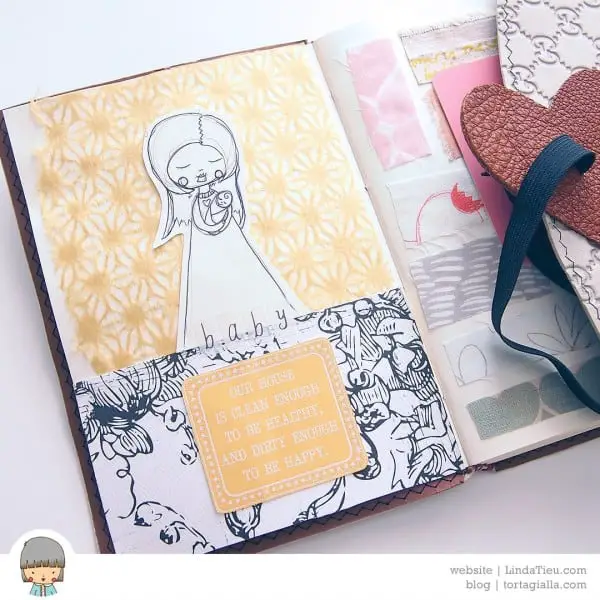 10 – What is your favourite way to express your creativity?
I draw and design… and pretty much explore in many different ways. I think creativity can be expressed in all parts of our lives, from organizing the pantry to creating a beautiful piece of artwork to hang on the wall (or wear). There is no limit. I'm very much a paper and pixels nerdy mix – the old and the new – the traditional and the techy. I contradict the norms! Hah!
11 – DSLR or iPhone?
I lost my iPhone and went android way back, but I'm really for everything. Whatever floats your boat, dear! Currently I actually use my mirrorless camera the most – yeah, I'm sort of nerdy techy like that… it's the future!!!
12 – How do you feel about the semicolon? Do you have any feelings about punctuation marks, in general? (it's ok if you don't)
I suppose I don't have any strong emotions either way for the semicolon – but I do use dashes and ellipses way to much… and probably incorrectly – hmm…
13 – What is a skill you really want to learn?
To drive stick shift? But sort of afraid because I don't want to put people's lives in danger if I freak out while trying to drive… so… one day!
14 – Do you use a planner or journal to keep your life from derailing? What kind?
Both planner and art journaling are necessary. I make my own since I also love bookbinding and customizations… not to mention it's just crafty fun. I also love spreadsheets…
15 – What does your dream Sunday look like?
To wake up late and the kids waking up late as well?!?! (I know, dream on!) and have the whole day to do absolutely nothing but chill with family. Good food and fun times with family… good weather… really that is the ultimate.
16 – Do you have a full-time business or a side hustle?
Full-time freelancing graphic and web design for clients, full-time mom to two young kids and full-time creative entrepreneur experimenting with all things here on tortagialla.com!
17 – Coffee or tea?
Coffee first, but sometimes a spot of tea as well!
18 – What is your favourite outfit?
Jeggings with my favorite black boots and a maxi type shirt/sweater depending on the temperature. Comfort!
19 – What scares you?
A whole lot of things, but definitely worries of what could be bad for my kids – so many mom-related worries… eek!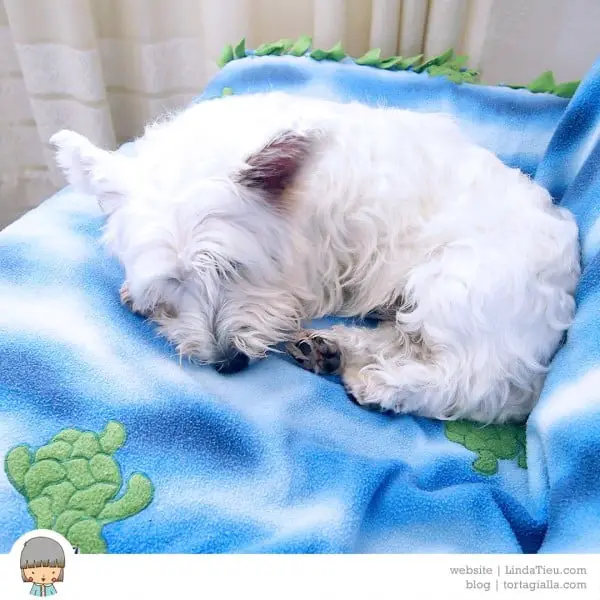 20 – Cats or Dogs?
Definitely dogs because my first baby is a furbaby Westie named Vash, but I still love you Kris with a K, even if your branding is all kitties 😛