Looking for cute Halloween patterned paper printables for crafting? Check out these free downloadable digital papers perfect for your spooky seasonal projects.
Ready for the Halloween season? Although we are well into October this year, the weather seems to be very odd this time around. It's still pretty warm and I'm not a fan of rainy days when it's also hot! What can we do!? But this time of year can be very fun with all the decorations and spooky activities.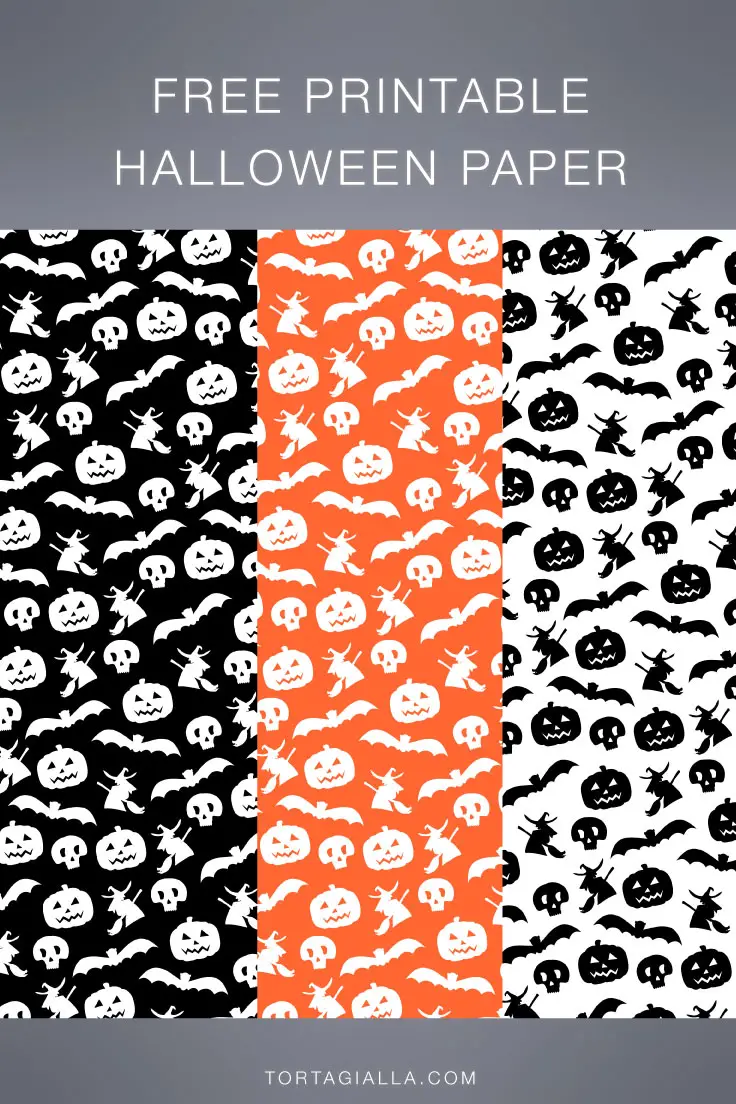 I am more into cute deco rather than actual scary things… so I am reviving one of my Halloween patterned designs into a printable paper that works great for decoration as well as wrapping little presents. You can even use these papers to make little pockets or candy packets for Halloween treats. Super versatile for all your papercrafting!
What do you think of this cute repeat pattern design? I specifically kept it pretty classic and basic. Both colored and a more white version so it's easy to print at home. You can even photocopy the black and white versions if you need to duplicate in a large number. What crafty project do you have in mind?
Download Free Halloween Patterned Paper Printables
My patterned papers are FREE for your personal use. Just check out the download link below and save directly to your computer, no strings attached! All my digital papers are designed as 12×12″ JPG papers at 300dpi. You can use them digitally or print them out for your personal creative projects. I'm a huge fan of digital papers, because they are super versatile for any kind of papercrafting project, whether is creative journaling or decorating my planner.
Below you can download the zip file of all three freebie halloween patterned paper printables. Enjoy!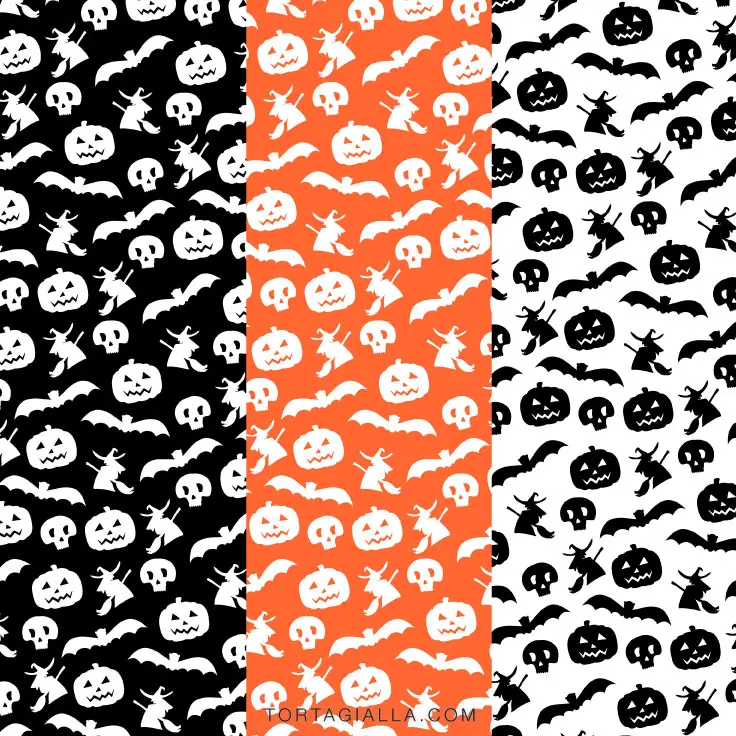 Download Halloween Patterned Paper Printable ZIP
Want More FREE Printables?
Also, if you liked this free halloween patterned paper printables, be sure to sign up for my newsletter for another exclusive paper freebie pack! You'll be kept updated on all the freebies I post and other designs I create all across the internet for download as well.
Finally, here on the blog there are years of freebies I've posted for free download. Here are more printable paper posts to check out: