While doing a bit of scrapping last week, a spark of inspiration suddenly hit me and I created my very own sewn journaling cards. I've realized that these cards are super handy for recording little moments and joys in life. I can write something out quickly before I totally forget, then scrap about it later when time permits.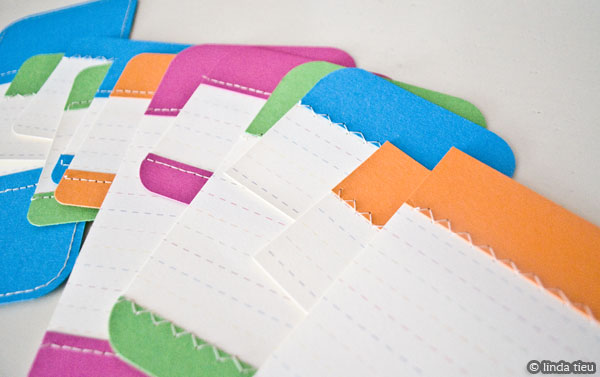 Although there are many journaling cards out there in the market, my issue is always access. Living in a small town in Italy means that nothing new is around and everything takes forever to be mailed to you, not to mention the shipping and customs costs. So I try to go the frugal way and make things myself.
Download colored journaling lines page ZIP
I decided to print out a page of rainbow colored lines – generally I like lines to help me handwrite straighter – you can go ahead and download the design for your own personal use above. Otherwise you could use lightly patterned papers or solid colors. I just sliced the page up into various sizes and combined them with solid colored cardstock. Nothing too difficult, but sewing the papers together adds a really nice touch of detail and decoration.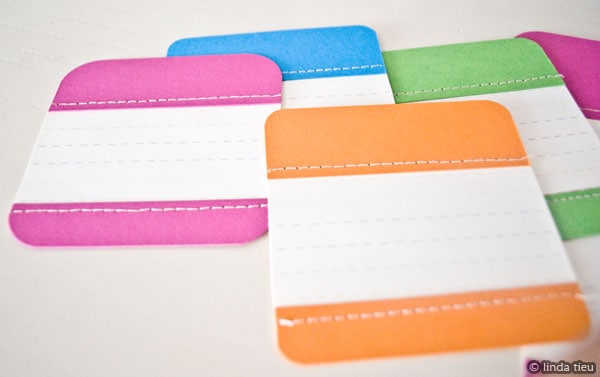 I created various sizes, experimented with sewing straight or zig zag as well as varying square corners and rounded corners. In the end, I had a bunch of cute journaling cards to use.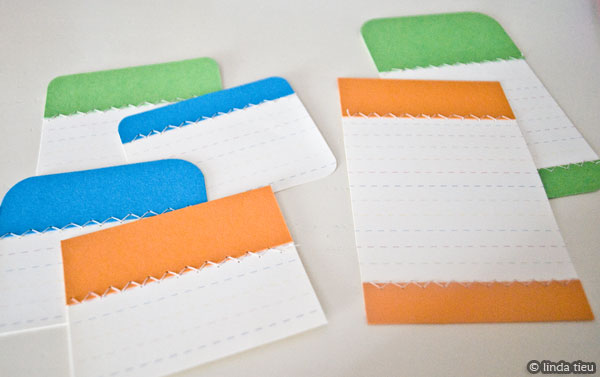 Here's a photo of my first application, adding some stickers and string to dress it up. Pretty neat, huh? You can see the whole layout at 2ps btw.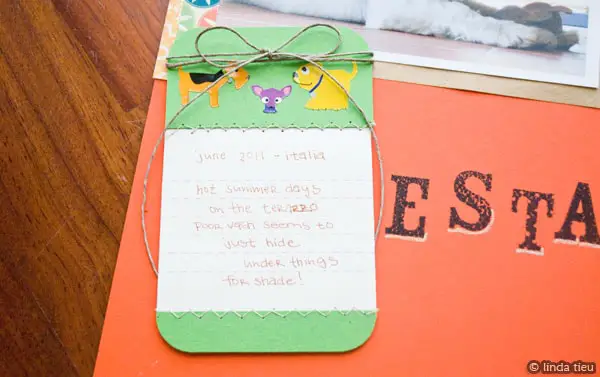 Go ahead and try to make some of your own journaling cards! Do you have any other ideas? I'm loving them for my scrapbooking process these days.