Looking for a cute printable blank calendar for monthly planning? Download this minimal modern design featuring monstera leaves on pink.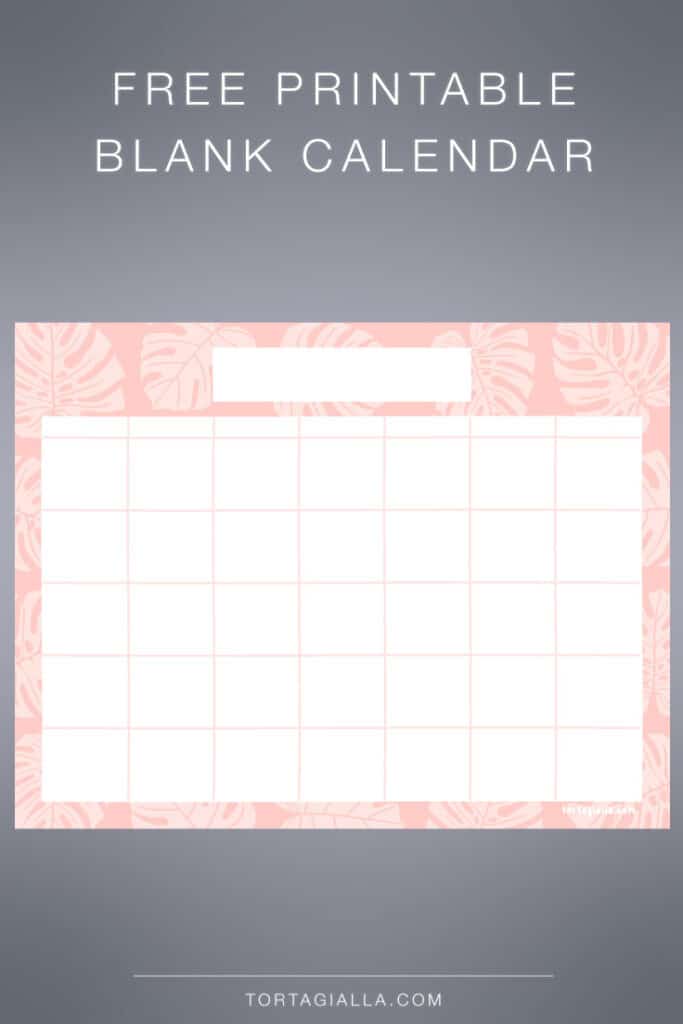 When it comes to planning, sometimes you really need to see that monthly overview in a clean and clear format. So I created my own blank monthly calendar printables to help myself with high-level planning or whenever I feel like I need to write it all out. 
Originally I designed a very plain monthly calendar with a Monday start, however I have updated the design to be completely a blank monthly calendar that you can fill in yourself. I think that makes it the most versatile, so whether you start on Sunday or Monday, you can use for whatever purpose you need. 
Often folks will use printables as a pre-planning insert or a way to brainstorm a plan before committing in your actual bound planner. Others like to have multiple monthly views to put around the house for different applications – such as on the fridge for general family use or in another room for tracking a daily chore. The sky is the limit! 
When life is busy and overwhelming, a blank monthly calendar can come in handy to help with a general braindump planning session, right?  
Download Printable Blank Calendar Monthly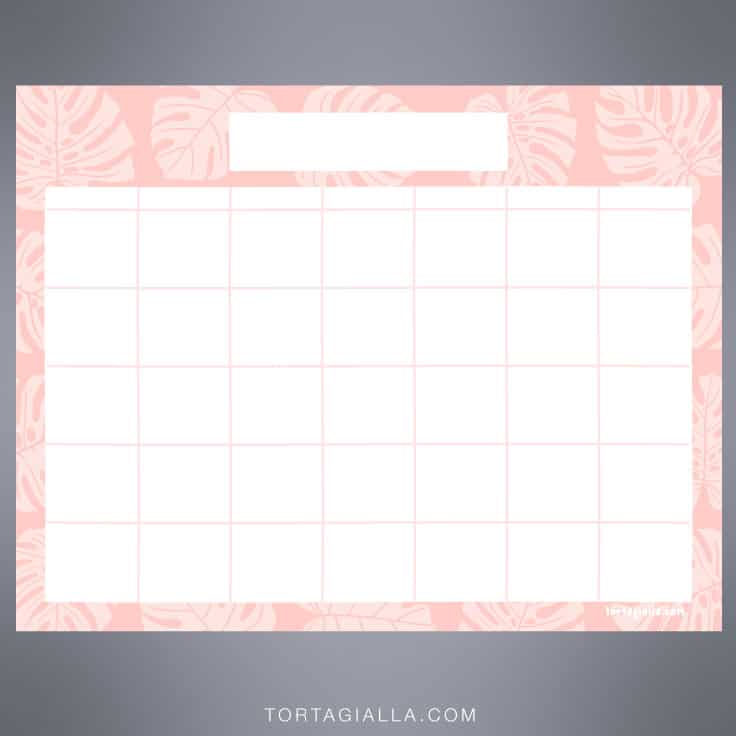 Download Blank Calendar Printable Free Template PDF
The one below is the old version without the cool monstera design…
Please remember that all my printables are shared with love and are meant for personal use only. Feel free to share this post with friends – I would appreciate it a lot! 
Looking for more FREE printables?
I hope this printable is helpful for you and be sure to check out the other planning printables I have posted:
Finally, get all my printable updates in your email inbox by subscribing to my email newsletter here >>