Check out these freebie 2020 printable calendar variations to help with your process of planning the most productive year ever!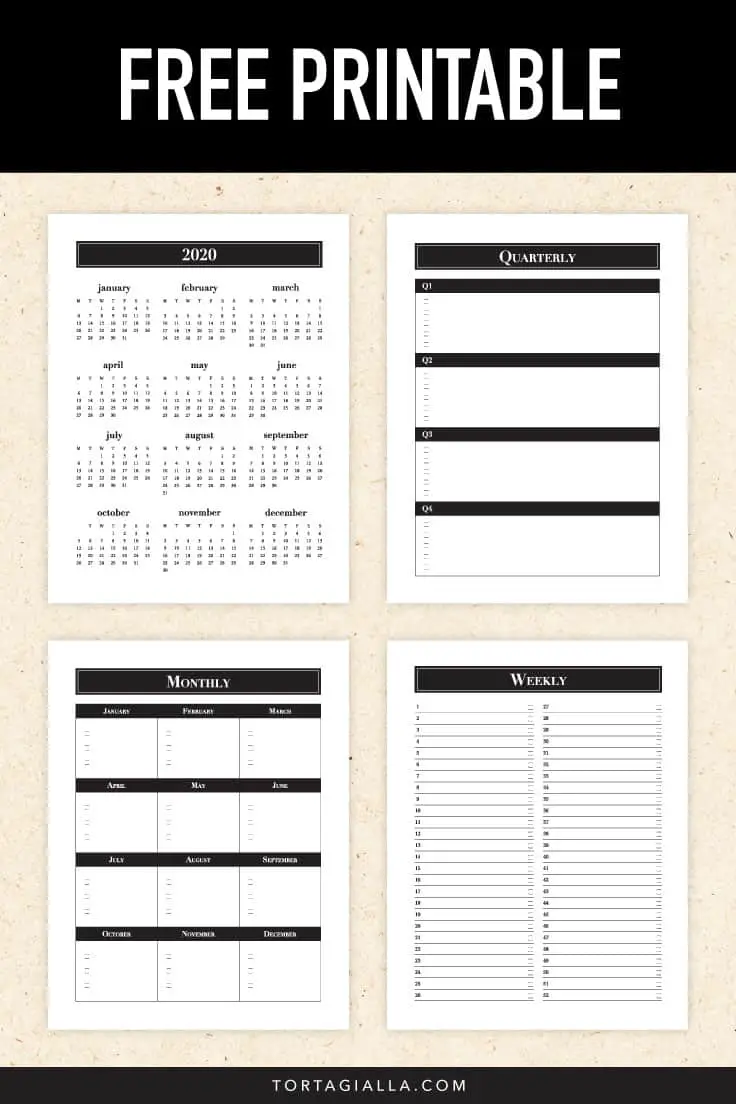 What's a 2020 printable calendar for?
I've posted about my free 2020 printable calendar previously, but after creating all the printables to help reset my life, I wanted to create another version in the same style. So the first variation is simply the entire year at-a-glance, Monday-start in a classic black and white, minimalist style.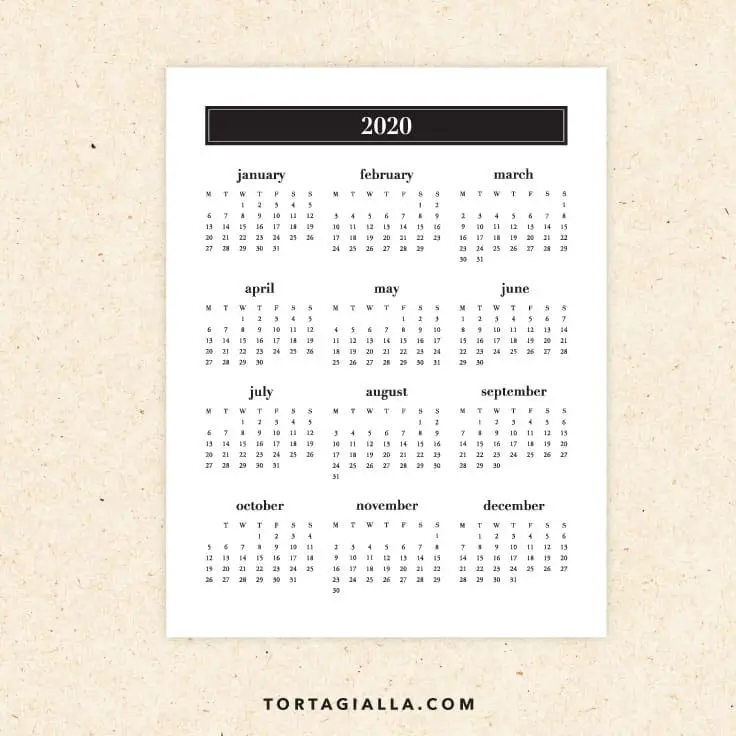 However, as I was considering the various notes I wanted to take, whether from a tracking perspective or a pre-planning perspective, I realized there were a few other year-at-a-glance printables needed.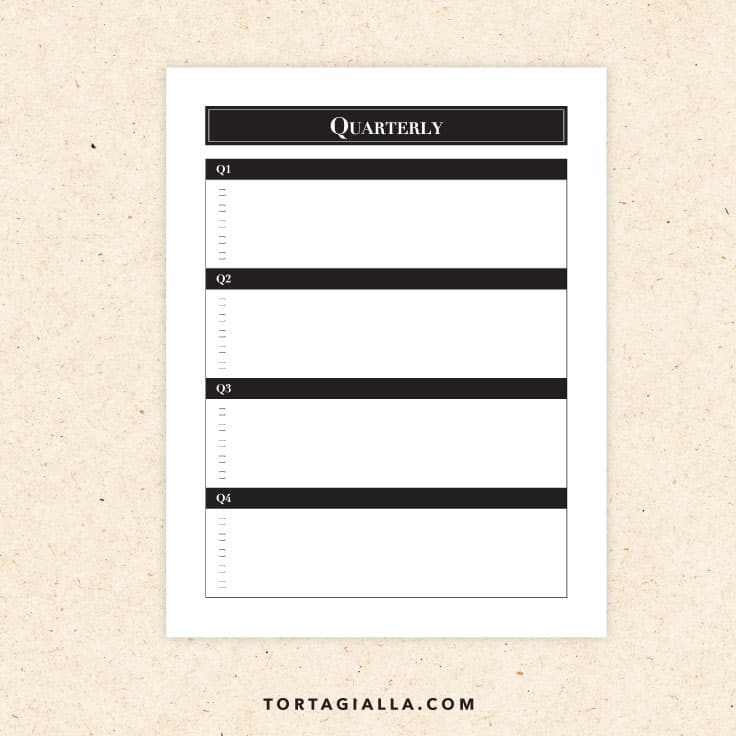 Similar to the project calendar printable, it's nice to be able to have a printable for the entire year and list out action bullets for each quarter, each month or even each week. Do you ever find the need for something like that?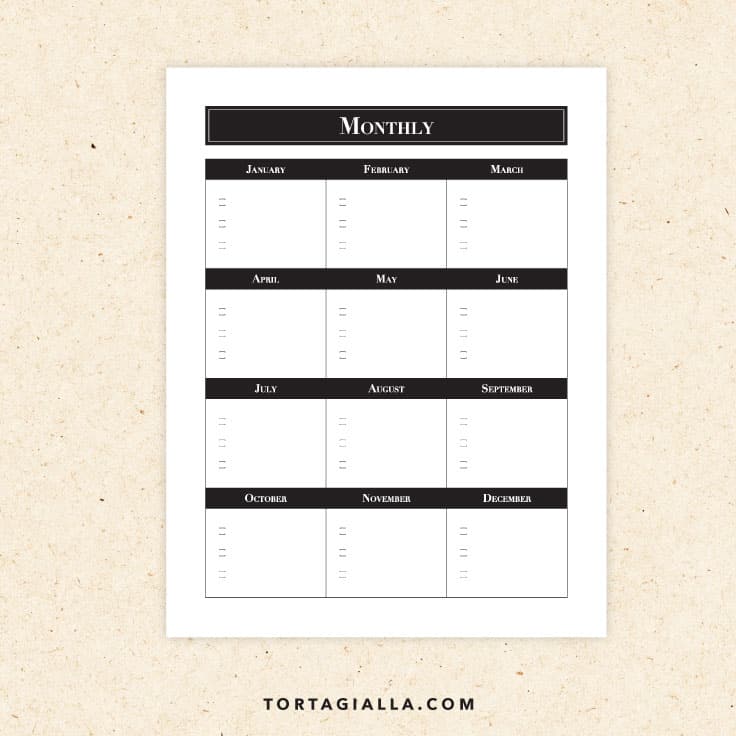 I decided to create these variations which are actually perpetual printables that you can use year after year. It's just a nice way to see plans from a high-level for each of those timeframes.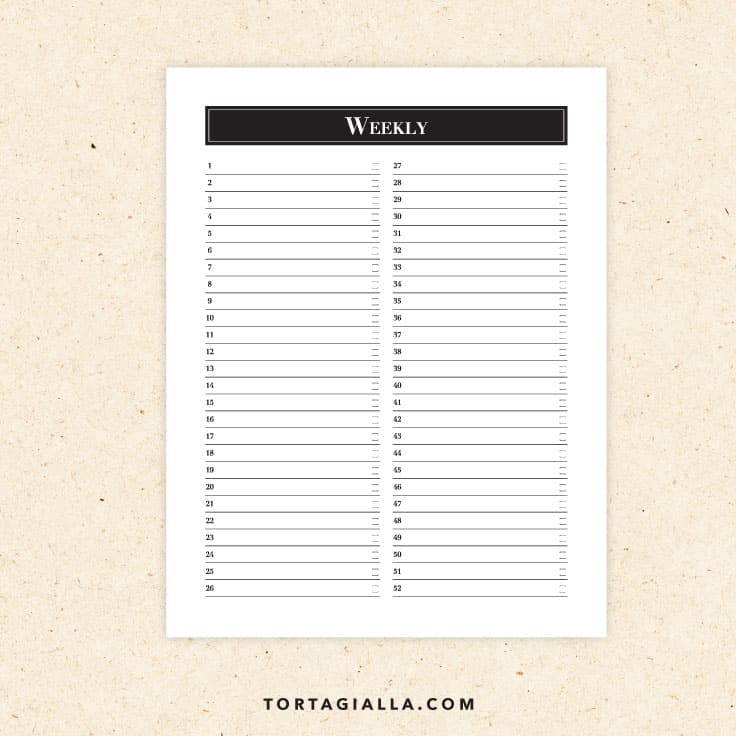 It's also quite helpful for the purposes of tracking, if you happen to want to track weekly and monthly tasks. When it comes to daily habit tracking, I try not to focus on more than one new thing at a time. Which means, I simply print the 2020 yearly calendar and cross out the days as I go – easy and simple!
Download your 2020 printable calendar variation below…
So whatever type of calendar you are looking for to help with planning, download below for free. I'm happy to share my planning printables, so that you can create your own DIY planner. I know folks who like to size these down and paste them in smaller planners and bullet journals as well. Whatever works for you!
Download 2020 Calendar Printable PDF
Download Calendar Printable Quarterly PDF
Download Calendar Printable Monthly PDF
Download Calendar Printable Weekly PDF
What's next?
I truly hope this 2020 printable calendar will help you dive into the new year with intention and productivity. There's nothing like a new calendar to help you with a fresh start. And of course, ultimately, it's a mindset thing. Every day is a new day… so I wish you an awesome one, no matter what.
This free printable is part of a series shared on this blog to help reset your life. Here are the other related posts:
Keep checking this blog for upcoming posts and if you don't want to miss out on free printables – Sign-up for my email newsletter to get all the updates >>