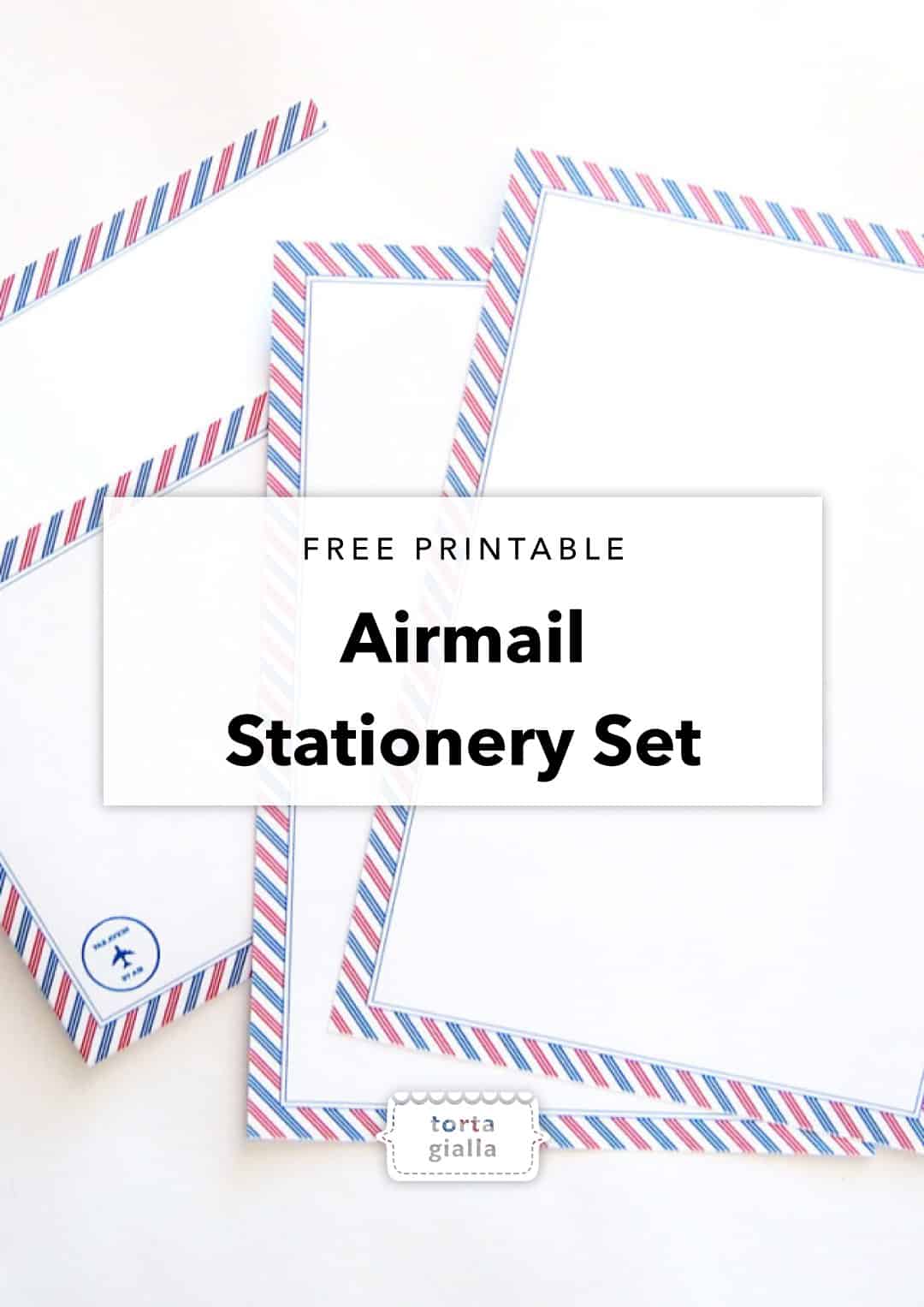 April is National Letter Writing Month, so I wanted to help you celebrate and write more letters by sharing printable stationery sets.
How about the traditional airmail design that we all know and love? I've actually shared quite a few different airmail designs in the past, classic airmail stationery, alternative christmas airmail colors and a vintage map airmail postcard printable.
But here is another set of airmail stationery printables that gives you the classic design with an envelope and matching writing paper.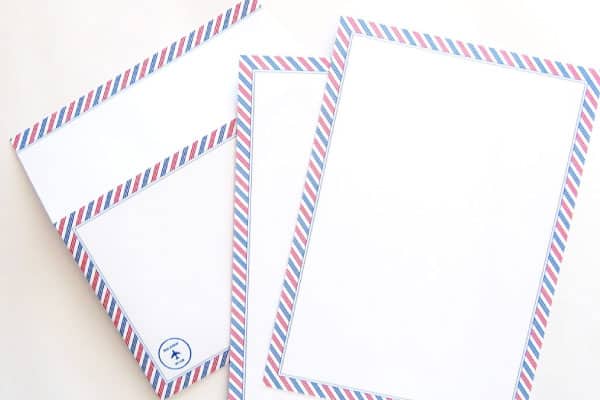 Everyday NewAirmail Envelope A4   |   Everyday NewAirmail Stationery A4
Everyday NewAirmail Envelope LETTER   |   Everyday NewAirmail Stationery LETTER
If you like my design printables, sign up for my weekly newsletter here >> so you don't miss out on new releases!