Looking for sweet and pink scrapbooking paper? Download this free pink digital paper featuring cute strawberries and cupcakes.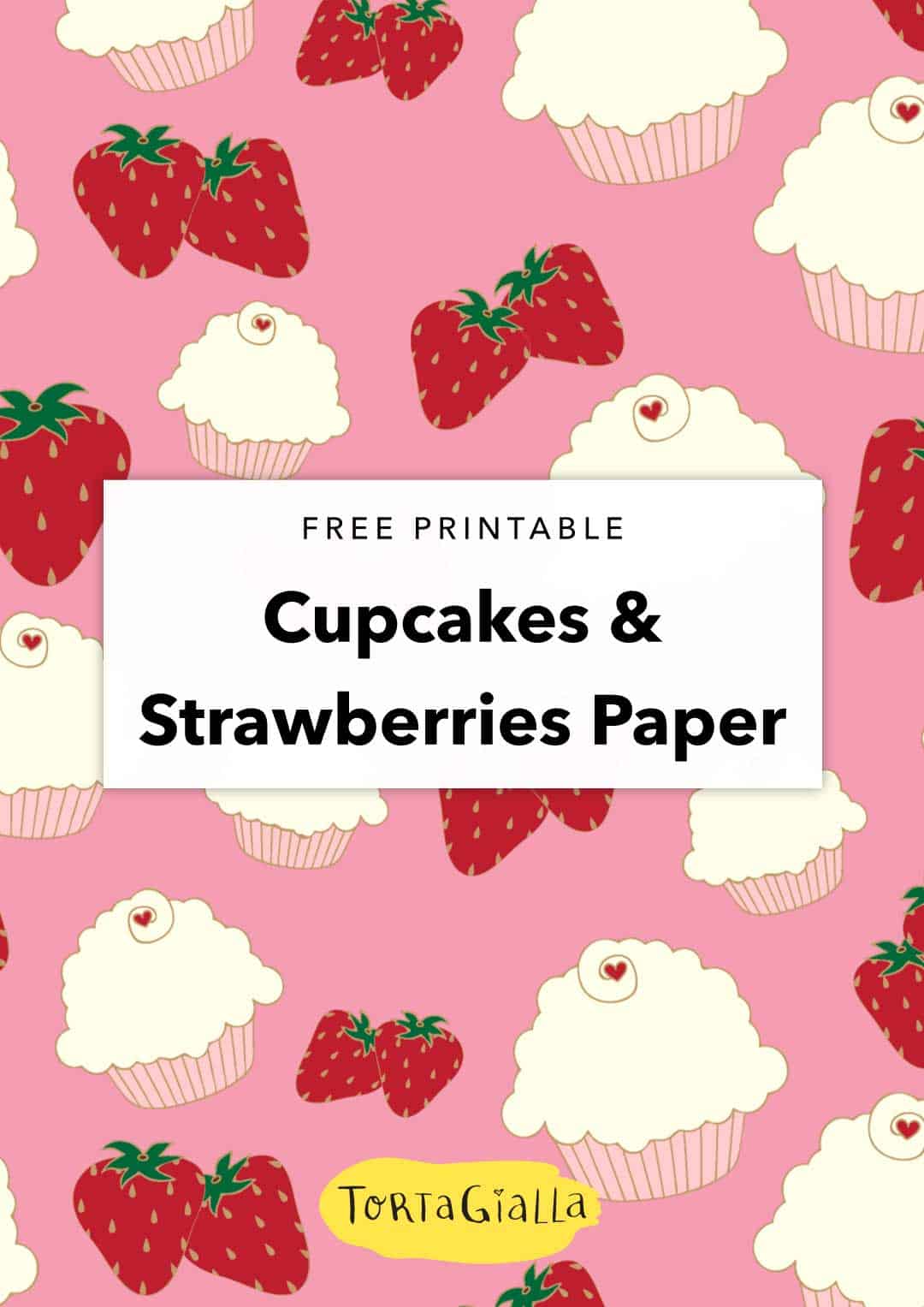 Nothing like cupcakes and strawberries for a totally feminine, girly design, right? I have many digital sketches that I have created but never finalized into anything in the end.
So I thought it would be useful to take those designs and create printable papers from them. So that's what you see here, a very pink digital paper design.
What would you use this strawberries and cupcakes design for? Party decor? Scrapbook layout? Art journaling?
Download Freebie Strawberries Pink Digital Paper
The thing I love about offering printable papers is that they give you the creative – the most flexibility to create whatever you would like. As 12×12 high-quality designs, you can print large format if you have the printer or just full page to make your own patterned paper. You can also shrink designs down by percentage for smaller scale work.
Convenience and flexibility go hand and in hand with printables, so I hope you enjoy this download. Just click below and download to your computer.
Download cupcakes-and-strawberries patterned paper PDF
Looking For More FREE Printables?
You might also like these free printable posts:
Also be sure to check out all the free downloads on this blog and never miss out new posts – sign-up for my email newsletter to get all the regular updates >>