Organize all the books in your library with these free printable floral bookplate templates that you can download and print at home!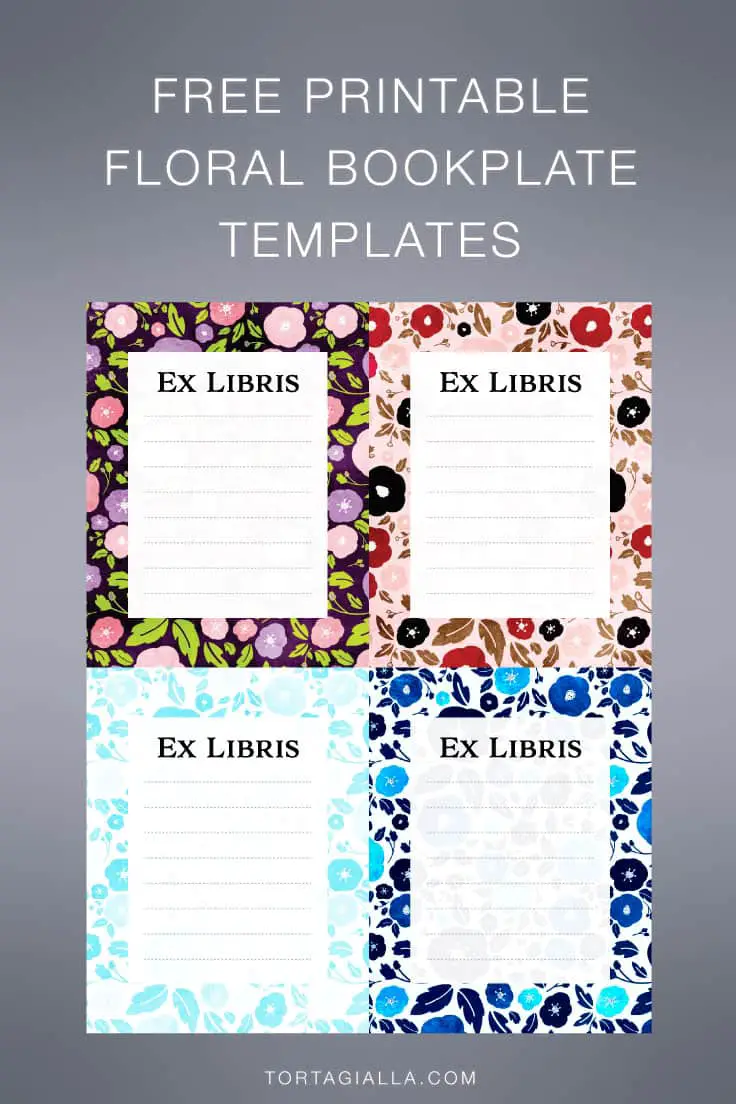 Today I wanted to share a floral pattern design I created in a variety of colors as bookplate templates. Many of us read books on digital readers these days, but our personal collection of paper books are precious and deserve to be organized and labelled. I had not heard about bookplates before, but once I saw them, I realized how useful they could be!
Not only are they pretty and make great stationery for journaling cards and notes, you should definitely label the books in your collection so your family and kids can treasure them in the future. I also especially like using printable bookplates to label books that I gift to kids and friends. There's nothing like a cute little note to remind them of you every time they flip open the book!
Download these free printable floral bookplate templates…
Just download the printable PDF below to get a full page design with four different floral bookplate templates. You can simply write your contact information for personal books or write a heartfelt message when you are gifting a book to a friend. I personally love seeing those little notes in the books that are often gifted to my children from friends!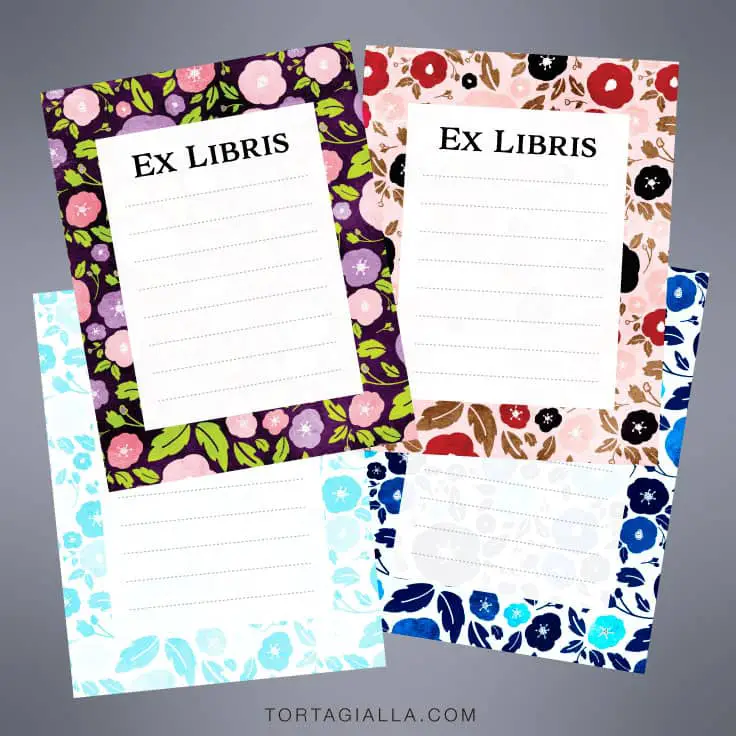 Download Free Printable Floral Bookplate Templates PDF
After designing this bookplate template printable, I realized that any type of stationery or journaling card would make a great bookplate. Not only can you write your personal contact information or "This book belongs to:" information, but when giving books as gifts, you can write your thoughts and sentiments. It's easy to tape in a sheet of paper on the inside or back cover of the book. It really makes such a gift even more special, don't you think?
Enjoy these free printable floral bookplate templates and I hope you have fun printing and writing notes in books!
Want More FREE Printables?
If you liked this freebie printable, be sure to check the archives of this blog for more freebie downloads available:
Don't miss out on new freebie posts! Sign-up for my email newsletter to get all the updates >>