Love the vintage look and fear the blank page? Use these free printable vintage journal pages to give your work a headstart in looking and feeling vintage!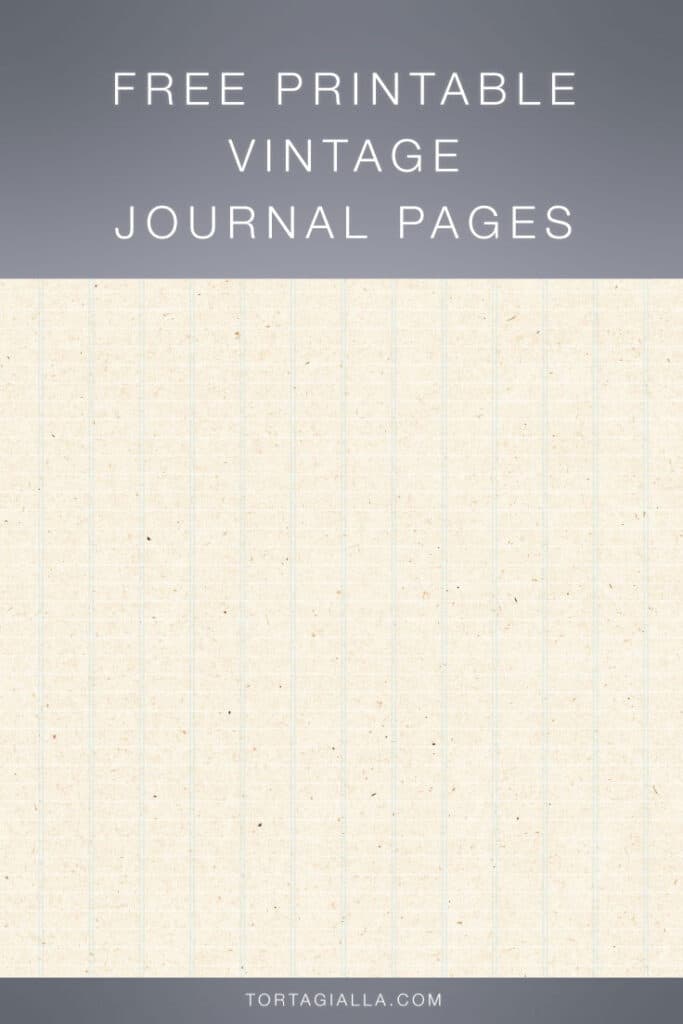 In thinking about my journaling process, I realize that I've been falling in love with junk journaling. There's just something so easy and low pressure about it. I totally love this approach to journaling in general. Sometimes you write, sometimes you glue papers around. Whatever and anything goes! Just get creative.
So I decided to make myself a vintage paper to print as the pages of a new junk journal… because the slight texture is somehow more inviting than blank pages.
I don't always have access to real vintage papers and often times, they are too delicate to use. If you use inks or other media, the tissue like nature of real vintage papers might not work.  That's why I just created a plain and simple vintage paper to print out.
With free printable vintage journal pages, you can make as many copies are you need and keep using the same design for an entire journal to keep things consistent. You can even print on both sides to make all the pages seamless.
This design is inspired by a vintage looking, shabby-chic ledger paper. It's great to use as a neutral background, but the lines make it easy for journaling directly  on the paper, without your lines of text getting too wobbly. I hope you enjoy this free printable and find it useful for your art journaling.
Download Free Printable Vintage Journal Pages Download Vintage-Paper-Printable PDF
Feel free to share with all your crafty friends, pin on Pinterest and linking back to this post. I really appreciate it!
Want More FREE Printables?
If you like this freebie you might also like these other printable posts:
Check out all the freebies on this blog and follow me on Instagram as @tortagialla
Don't miss new freebie posts – sign-up for my email newsletter to get all the updates >>