Check out these cute free printable stickers – a variety of adorable illustrations that you can use in art journaling or print on sticky paper!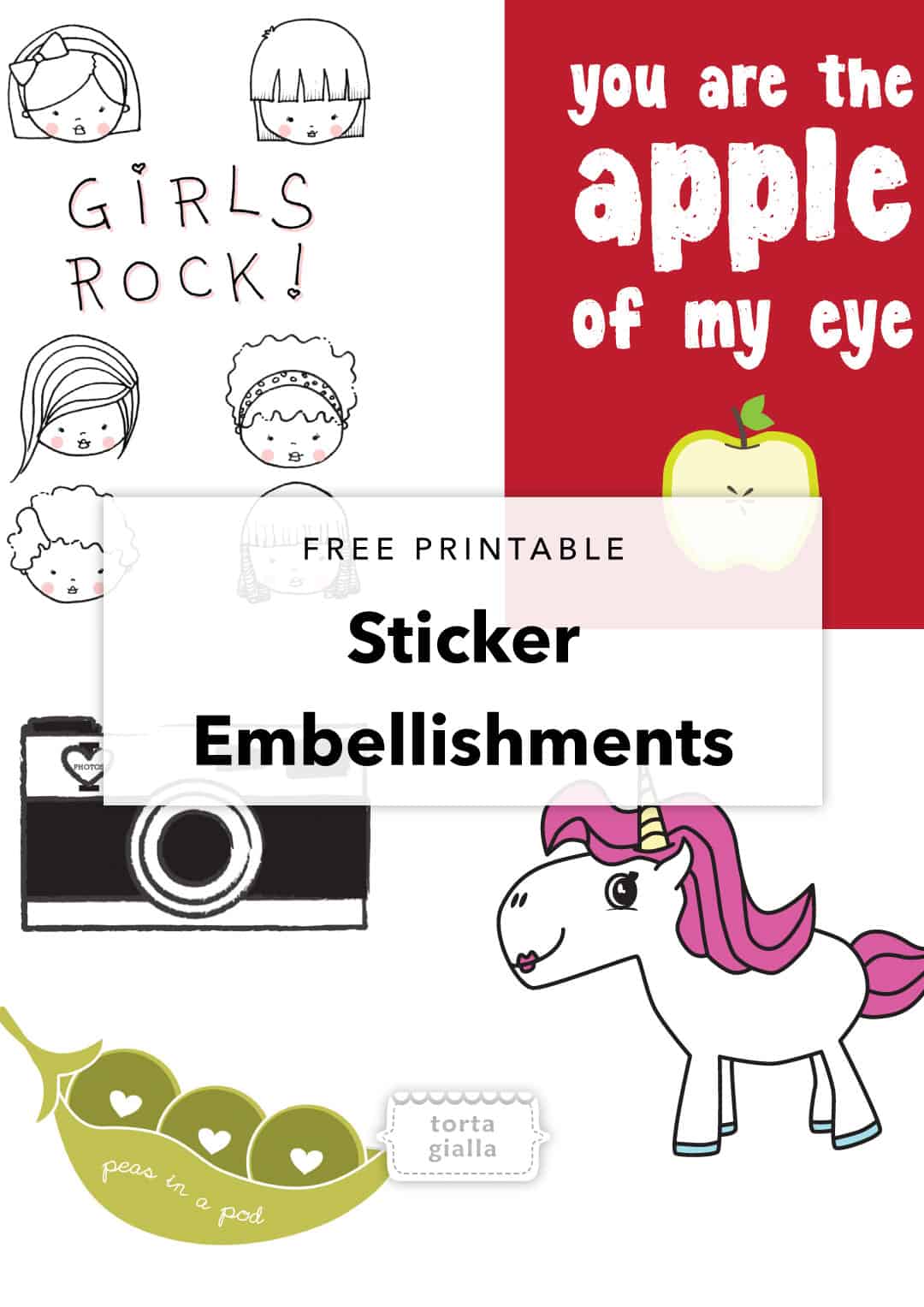 Looking for free printable sticker designs? Then you've come to the right place! This is the third free sticker sheet printable I've shared, with a mix of my designs and illustrations. You can find the first sticker sheet here and another one here on the blog.
These sticker designs were all given to the design team at Sketch Saturday when I sponsored a challenge, and now that those have long past, I wanted to share these designs with everyone as free printable downloads.
Download the printable PDF so you can print at home and use as embellishments for all your projects.
You can definitely print on sticker paper to use them as stickers, or just cut them out on plain paper and glue them – that's what I do more often!
From scrapbooking to cardmaking to art journaling and planner decoration… have fun with these! I have laid them out on a regular sized paper, but you can also size them down when printing, if you prefer a smaller size. Enjoy!
Download the free printable stickers sheet via the link below.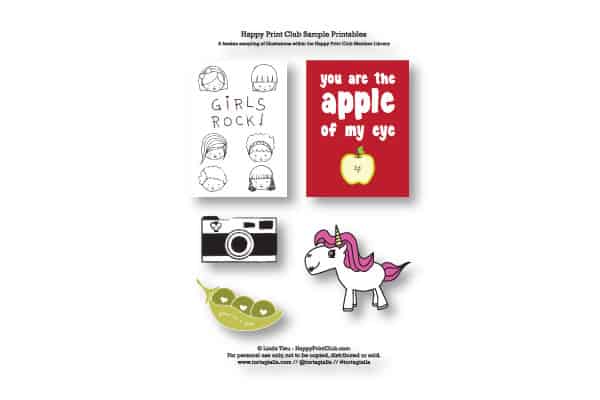 Happy Print Club Sample Printables3
If you like my design printables be sure to sign up for my email newsletter for more freebies and the latest updates!