Looking for some vintage botanical style papers for planner, journaling and creative projects? Download these freebie digital paper patterns.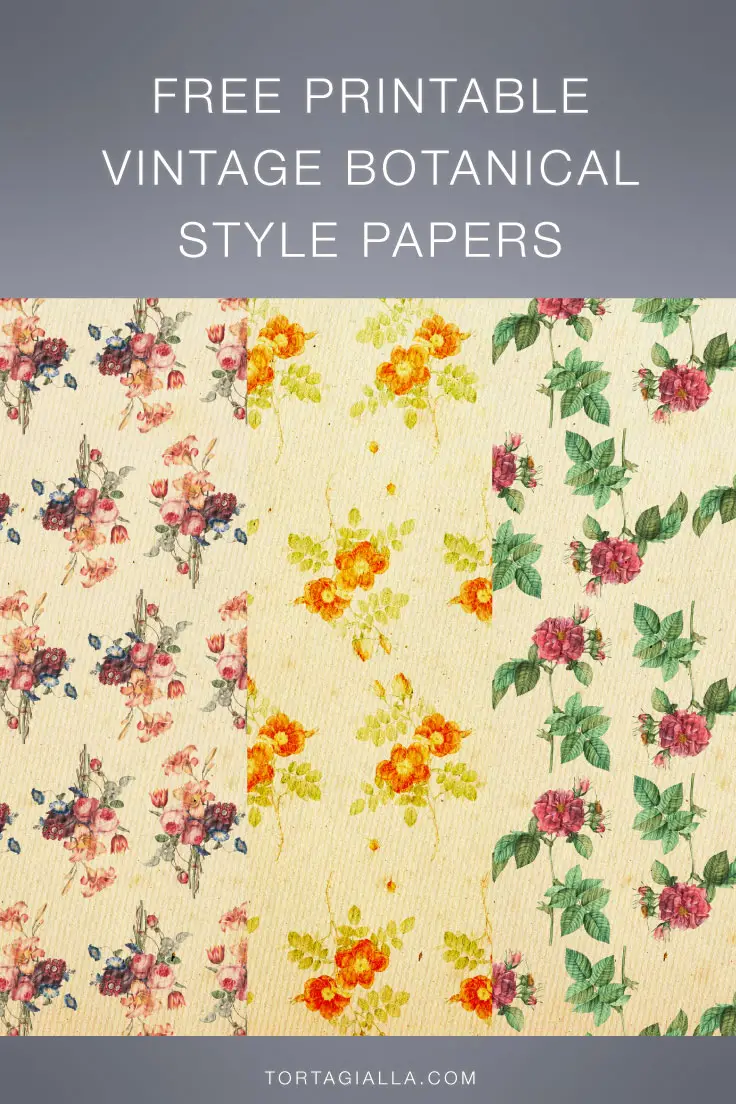 The New York Public Library has a digital collection has loads of public domain imagery, so it's a great resource for anyone that likes vintage styled documents, maps, florals and pages. For old manuscripts and pages in the public domain, I like to use them to create some digital papers as well. You can also visit Unsplash for loads of free imagery to use in your papercrafting, especially when searching for vintage or botanical. Those of us who design and share have to pay attention to copyright laws, but if you are creating for personal use, I think it's perfectly fine to just print whatever you see on your screen for personal/private projects.
Lately I've been feeling the vintage vibe and wanting florals to add to my junk journaling, so that's the motivation behind these botanical papers. They are quite simple and almost wallpaper-like to me. I'm participating in #junkjournaljuly on Instagram, so definitely reaching for vintage papers more than anything else these days.
Download Free Printable Vintage Botanical Style Papers…
See below to download all the vintage botanical style papers. They are high-resolution 12×12 inch digital pattern papers in a ZIP file. You can use them in digital scrapbooking as well as printing at home for junk journaling, planner decor and other papercrafting projects. Enjoy and feel free to share a link to this post with crafty friends. Thanks!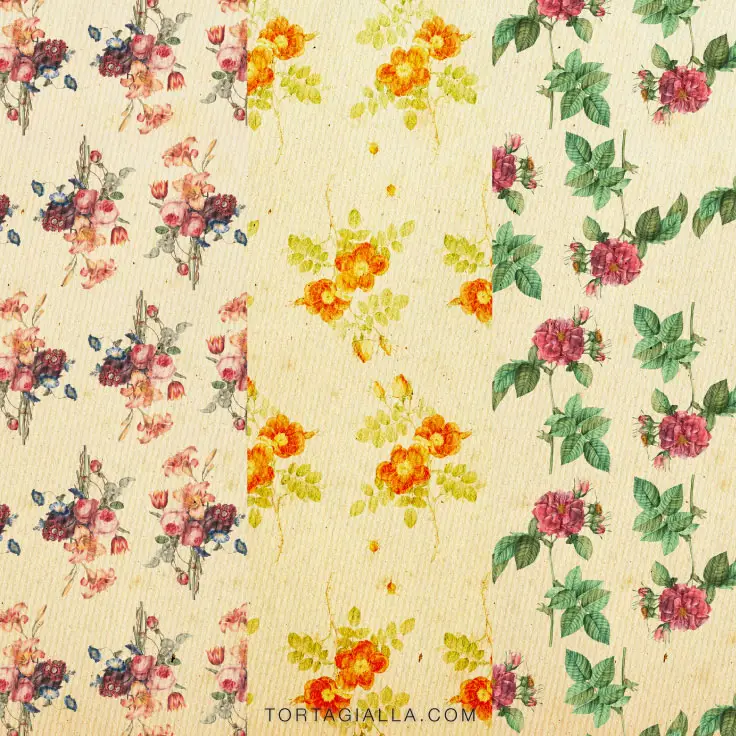 Download Free Printable Vintage Botanical Style Papers ZIP
Want More Digital Printables?
Finally, if you liked these free printable vintage botanical style papers, be sure to check the archives of this blog for more freebies available: