I never thought that I would need to record a history of the snail mail cards and letters I send to family and friends. I mean, wouldn't I surely remember the heartfelt words I have written and the times I've dropped off the post or stood in line at the post office? How complicated can it be, right?
Umm, enter life. Parenting, school, work, laundry, groceries, dinner, errands… it all gets mashed up from day to day and suddenly I found myself not really remembering my postal activity. It's not that I go to the post office every day, but even weekly trips are often enough to warrant confusion in my brain. Did I send out that birthday card already or did I dream about sending it? Did I reply to that letter already or was I just thinking out my response in my head. Everything turns into a blur. Maybe I'm getting old? Uh oh. It's embarrassing to resend greetings, but even worse to forget or skip on sending something out.
I know there are plenty of people who send out WAY more snail mail than me, so they must have a system to keep track of things. Then I learned it's as simple as an outgoing mail log.
Keeping track of snail mail activity will ensure that you send your greetings and reply promptly to incoming mail. No more mix-ups or trying to remember… not to mention the anxiety of wondering if you actually sent something or dreamt it up. It really only takes a few minutes, either before you head to the post office or immediately after so you don't forget.
I decided to create myself a snail mail printable log to record my outgoing mail – a simple record of my mailing activity. This snail mail log is a printable PDF but also editable electronically. Either way works and of course, you decide if you want to include all the detailed information or shorten things up a bit.

snail-mail-log-letter-log-form | snail-mail-log-a4-log-form
While I was at it, I decided to also make the design as printable blank pages or lined pages, so you can use it as stationery as well – double uses! You can also customize your own mail log if you prefer other fields, rather than what I use specifically. The PDF files have no watermark btw!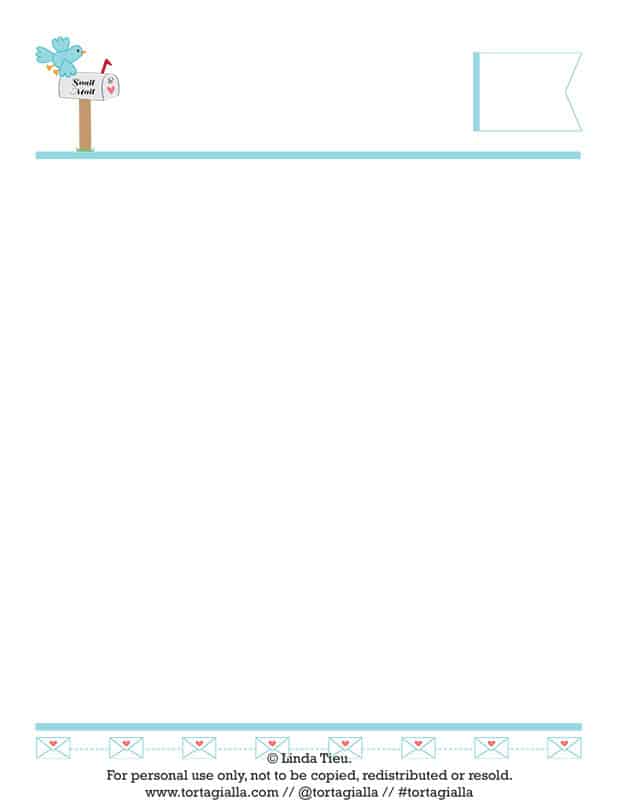 snail-mail-log-letter-blank | snail-mail-log-a4-blank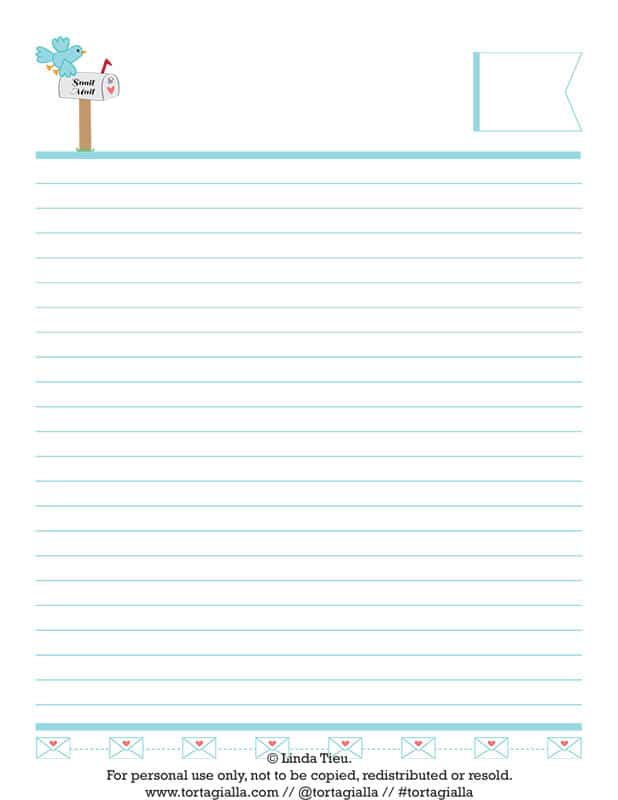 snail-mail-log-letter-lined | snail-mail-log-a4-lined
For my personal use, I just put in the recipient name, quick description and date I actually send it. For now that's all the information I'm looking for, but you certainly can also log more information or even include a snapshot of the mail itself, if you like to scrapbook or journal your snail mailing hobby. There are those who also log incoming mail, postmark dates, etc. It's up to you!
BTW, if you like this design you can also download the FREE coordinating snail mail printable stationery set here.
I hope you find this snail mail log useful and please share how you log your own snail mail activity. Would love to know!