Looking for a free printable gingham paper design? Here's my interpretation of gingham in a bright Spring color palette with free pink download!
If you didn't know already, I'm a big fan of designing repeat patterns. I've decided to go back to the basics and explore all the classic pattern designs, like gingham!
Here is my interpretation of a gingham pattern design in a variety of Spring colors. There are actually many variations of a gingham pattern, all about overlapping lines, making grids and the criss-crossing of fabric threads.
Although there are many design variations possible, I went with the classic design. I find the simplest patterns to be the most versatile and universal.
You can download the Spring Gingham Pink paper printable for free – it's a 12×12 JPG file for all of your scrapbooking, art journaling, planner deco and paper crafting projects.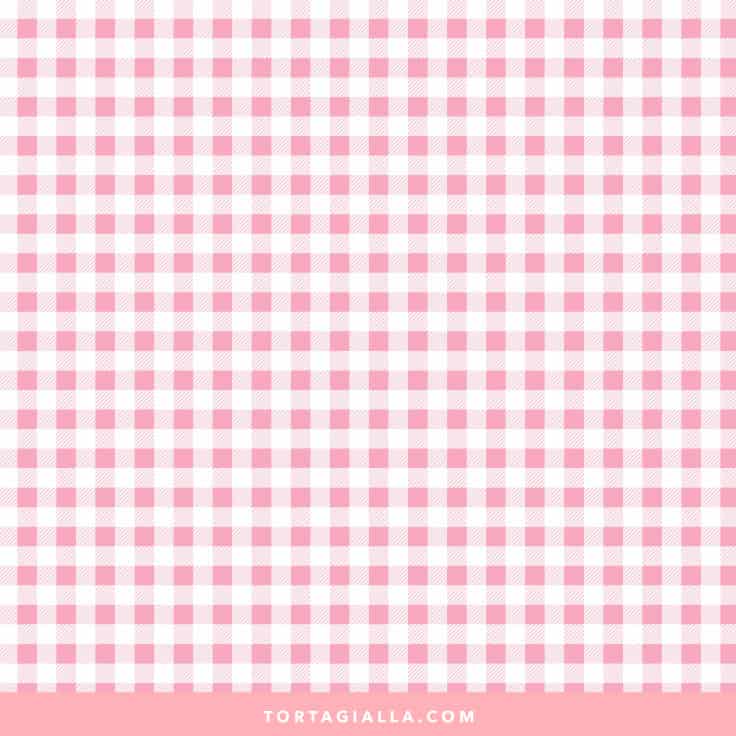 Get all the gingham papers on my Patreon feed here. The entire set of papers includes pink, grey, yellow, green, purple and blue.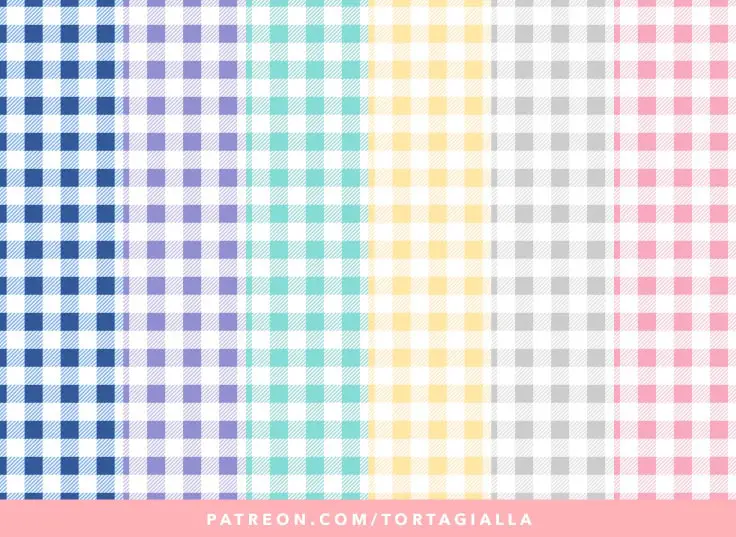 You'll also get access to the entire archive of printable posts, with hundreds of printables ready to download. If you love printables, consider supporting me on Patreon. Every dollar counts and I so appreciate your support! 
For even more FREE printables…
You might also like these printable posts on the blog:
Check out all the freebies on this blog and follow me on Instagram as @tortagialla