Looking for some cute and simple free printable hearts? Check out this set of 10 printable patterned papers in black and white with various heart patterns.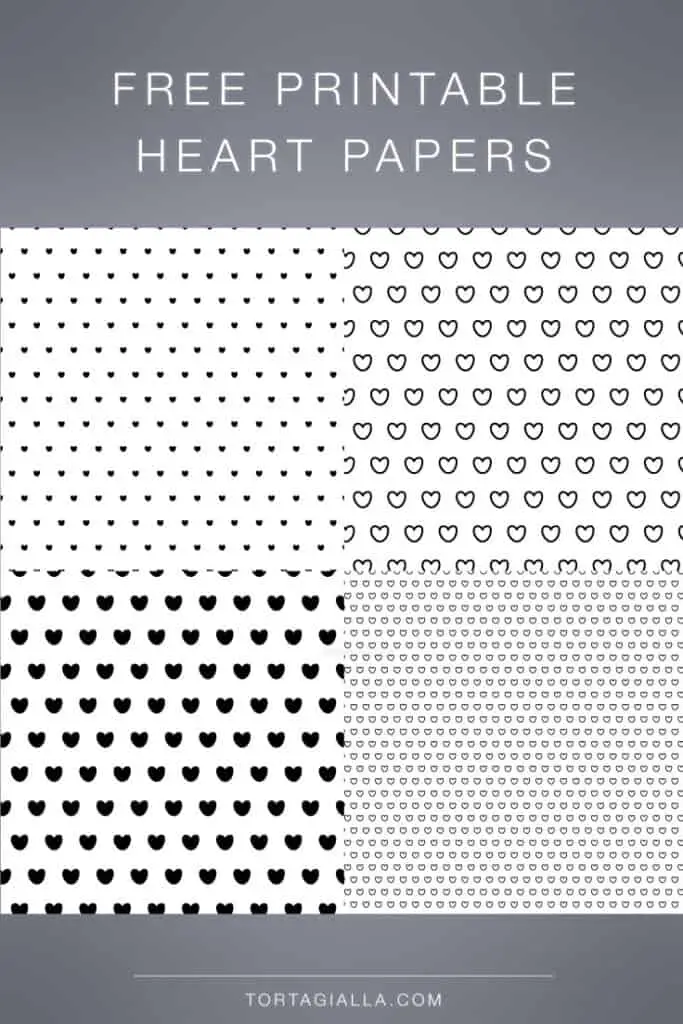 The Beauty of Simple Design
Sometimes the simplest designs can be the most difficult to find out there. That's why I created these super simple heart paper patterns. They are black and white and super easy to print out for a variety of crafty projects.
I've just been craving more minimalism and simplicity these days. So these heart paper designs come from an effort to strip down. I often have the feeling of wanting to add more – somehow thinking it will automatically make things better. Just throw more at it, right?
But it's almost like a curse! More is not always better, maybe it's even worse, causing a lot of confusion. So I'm trying to get used to idea of less is more.
Download FREE Printable Heart Designs
These free printable hearts are minimal pattern designs with over ten different variations to choose from. You can use them plainly in black and white or color them up yourself.
Click the link above to download the whole set of heart papers. Then you can print at home whichever design you prefer. I really love sharing patterned papers, because I feel that they are the most versatile. You can use these heart papers in your scrapbooking, travelers notebooks, journaling or planner decoration. They make a perfect background for all sorts of projects.
Want More FREE Printables?
You might also like these other printable posts:
Follow me on Instagram @tortagialla and sign-up for my email newsletter to get all the updates >>