Looking for free printable papers for papercrafting and cardmaking? Here's a variety of freebies for you to download and craft with!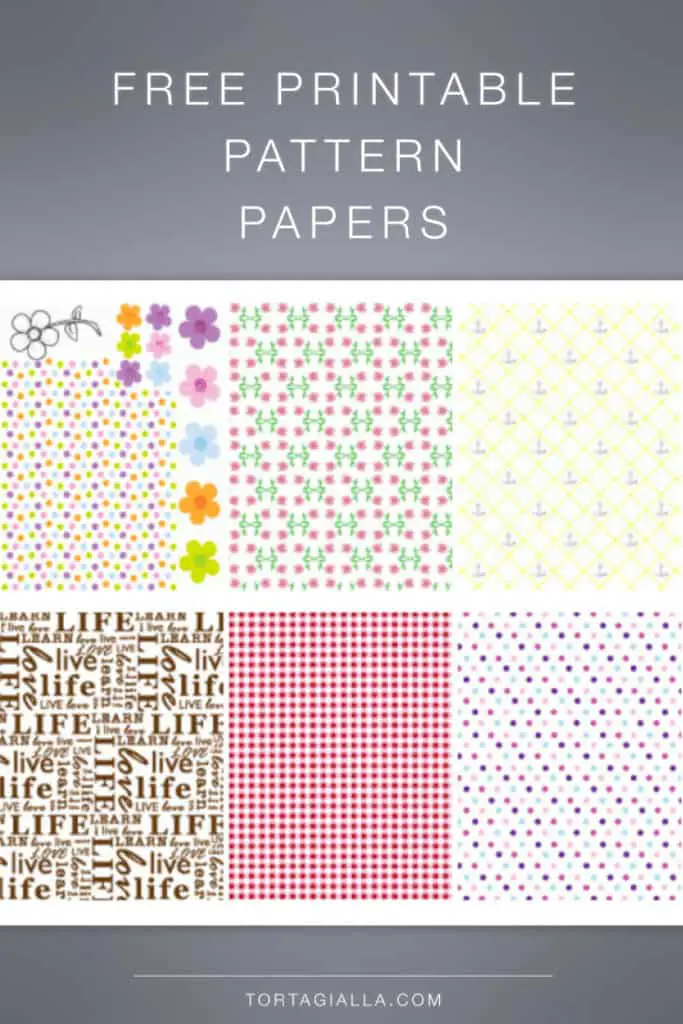 I've been playing around with digital design, digital stamps and cardmaking these days and found that I love creating my own designs as paper printables.
It's pretty amazing to have an idea, create the design from scratch and be able to print it out for craft projects instantly!
Here are some of the printable paper designs I've created and I decided to put them here on the blog for free download. What will you make with these free printable papers?
Although I'm a newbie and still need have much to learn about digital stamping, digital designs and all… I'm definitely enthusiastic and ready to learn more!
This morning I was really into the frenzy and created a bunch of cards from these ready to print designs. Primarily I've been concentrating on creating more base materials and decorated papers as supplies for projects.
Download the free printable paper designs below: just right-clicking on each image and saving the PDF to your computer.
The first one with the various sizes of flowers is a giant file, so I had to make it a zip file (still 16mb).   Haven't figured out the logistics yet – also the larger flowers are meant to be cut out and the smaller ones as decorated paper.  The rest are pretty light PDFs to download…
I hope these printables can be useful to those of us who lack some crafting inventory or just starting out with papercrafting. I'm still just scratching the surface with digital design, but hope to share more.
Want More FREE Printables?
Love printable designs and downloads? You might also like these printable posts:
Also be sure to check out all the freebies on this blog and don't miss new freebie posts – sign-up for my email newsletter to get all the regular updates >>