Check out these free printable primavera papers, a bright and happy color palette for all your springtime paper projects!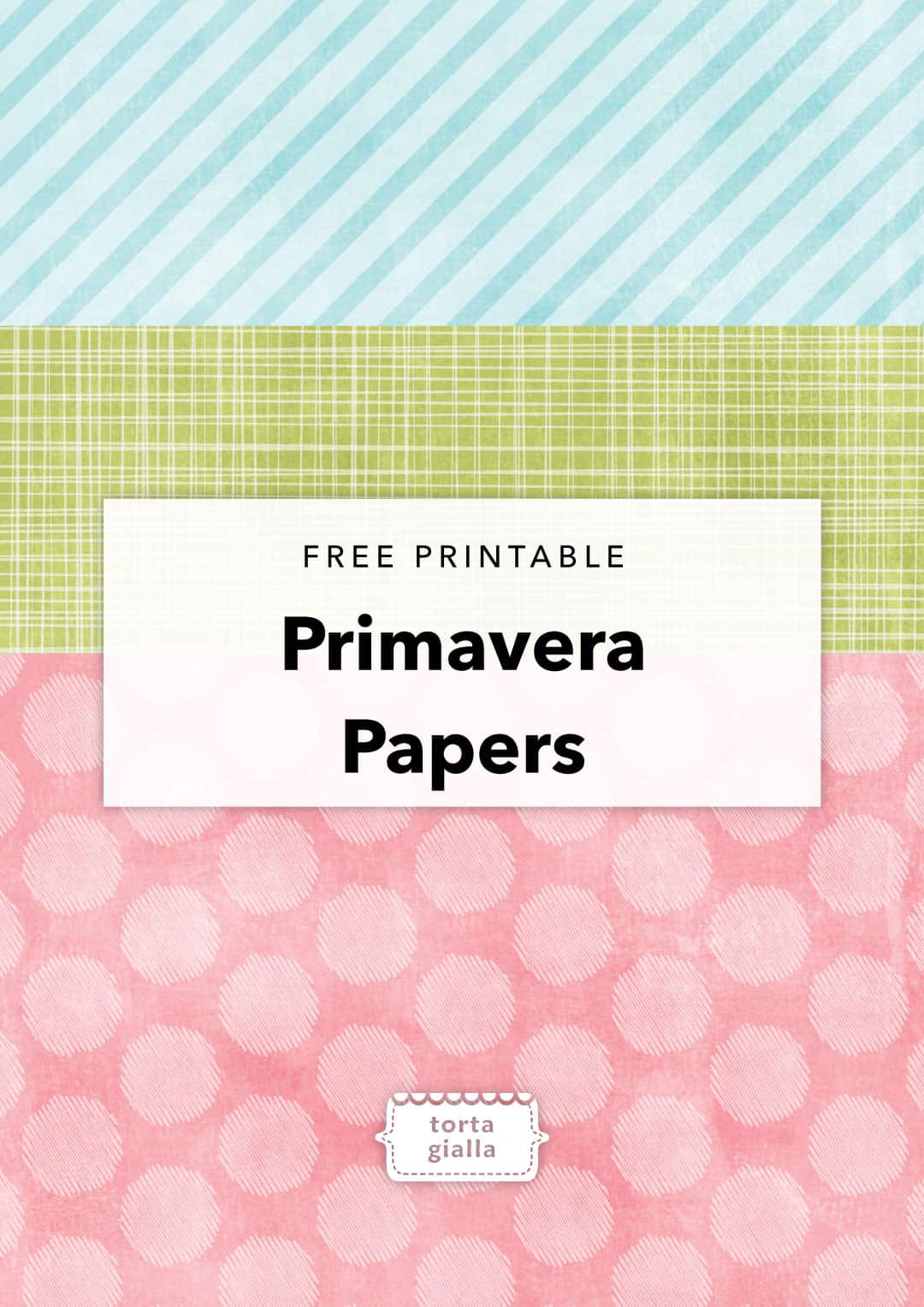 Happy International Women's Day! Looking for some pretty free printable primavera papers?
March 8th is a pseudo-holiday here in Italy. Even though you technically don't get the day off work, it is an occasion that people definitely observe and everyone will wish you happy women's day as you go about your day-to-day routine. It's quite nice! There's also the mimosa yellow flowers that often get gift to ladies at cafe bars, supermarkets, etc… Nice, huh?
This year there are many who are taking the holiday and celebrating A Day Without A Woman:
On International Women's Day, March 8th, women and our allies will act together for equity, justice and the human rights of women and all gender-oppressed people, through a one-day demonstration of economic solidarity.
The idea is to support each other and bring more awareness to women and equality issues. I know that a contribution I can make is to offer a fun, free printable, so that you can get a bit crafty today. I know that's what I would enjoy doing, hah! 🙂 Sometimes, it's not always easy to figure out what we can personally do for various causes in life. But I know that it's okay to do what I know best… so I know design and I love printables, so that's what I've decided to celebrate with!
Download Free Printable Primavera Papers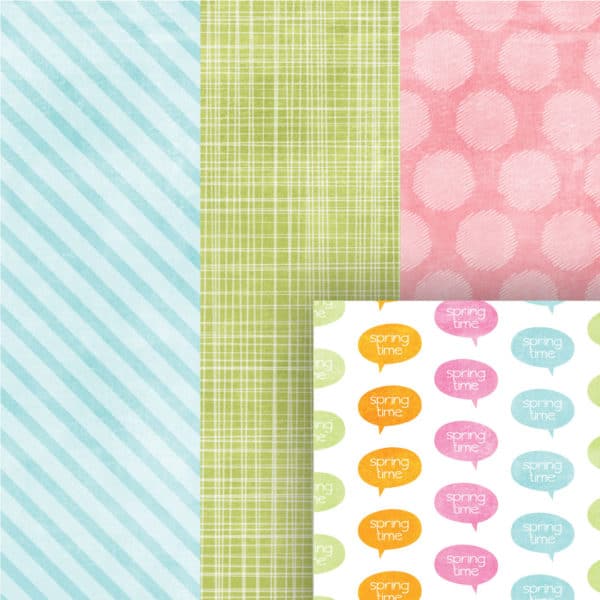 Download Primavera Digital Papers ZIP
I hope you enjoy my primavera paper designs in fresh and happy, springy colors. I sort of thought the blue is the sky, the green the grass and pink for women – not to mention just because I'm partial to pink anyway!
You can make some nice pocket letters, happy mail and envelopes to send out. Or perhaps a minibook or notebook inserts? What about just papercrafting and art journaling away?
Either way, I do hope you have fun with the free printables paper set, if even I've given you a dose of colorful cheer – then I've done my job!
Want More FREE Printables?
So if you liked these free printable primavera papers, be sure to sign up for my newsletter for an exclusive paper freebie pack!
Finally, there are loads of freebies posted on this blog as well, here are more printable posts to check out: