Need some love clip art? There are loads of free graphics that you can legally use to create something like my love is love free art printable below!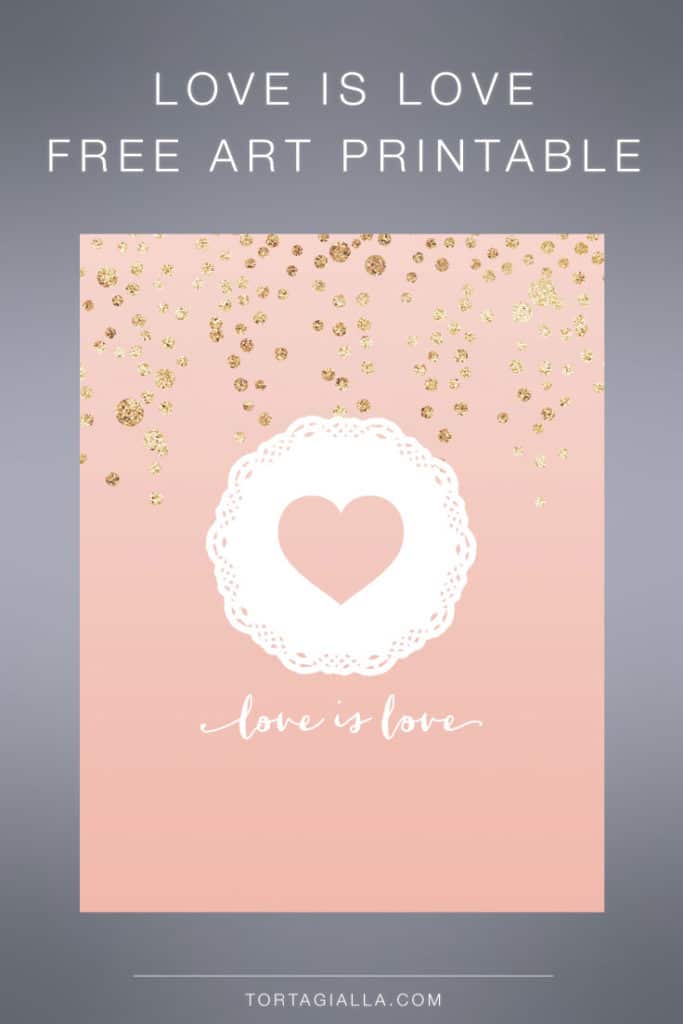 Using Love Clip Art to Make Art Prints
When it comes to crafting, we are always on the lookout for cute graphics and illustrations to use. The great thing is that there's actually a huge variety of free and paid graphics that you can use on personal and even commercial projects.
Disclosure: This blog post may contain some affiliate links for products or services I recommend. This means if you make a purchase from one of these links, we might make a small commission at no additional cost to you, which helps this blog to keep running! Thanks!
Some the websites I like to use include:
Designing a Love is Love Art Print
Recently, I saw this FREEBIE on hungryjpeg.com and I decided to use it to create a free printable for the blog. It's just so pretty and beautiful as a background!
I used the pink version as a background for an art printable and drew a heart lace design and text under it saying love is love. Just perfect for any love-filled occasion.
You can use the art printable for a card or print it large as wall decor. Enjoy!
From Love Clip Art to Free Art Printable

Download Love is Love Art Print ZIP
Happy papercrafting! You can find me on Instagram as @tortagialla  and my Facebook art page is here.
Looking For More FREE Printables?
You might also like these free printable posts:
Also be sure to check out all the free downloads on this blog and never miss out new posts – sign-up for my email newsletter to get all the regular updates >>