Working on some Valentine crafts this year? How about using this free printable Valentine gingham hearts patterned paper for all your projects?
Whether you are working on handmade valentine's or decorating your planner for the upcoming romantic season, this Valentine gingham hearts design would be perfect for the occasion.
I designed this cute little design as a 12×12 patterned paper download. It's a free download for everyone to get started papercrafting for Valentine's (or any love themed project!)
Download Valentine Gingham Hearts Digital Paper
It's a clean gingham design, but with hearts because I can't help myself. I love designing patterned papers, because I think they are so universal and versatile. You can use this paper for any papercrafting project – from cardmaking to scrapbooking to bookmaking and decoration in your planner or bullet journals.
For the best print quality, be sure to print the high-resolution PDF at the best quality setting your printer allows. I often use matte photo paper, but you can also print on plain paper if you have nothing else. Just download the free printable below and enjoy!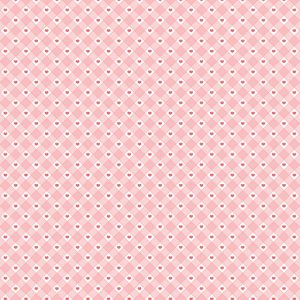 Want More FREE Printables?
You might also like these other printable posts:
Check out all the freebies on this blog and follow me on Instagram as @tortagialla
Don't miss new freebie posts – sign-up for my email newsletter to get all the updates >>