Looking for an original love themed stationery paper? How about this heart stationery printable that features an anatomical heart design!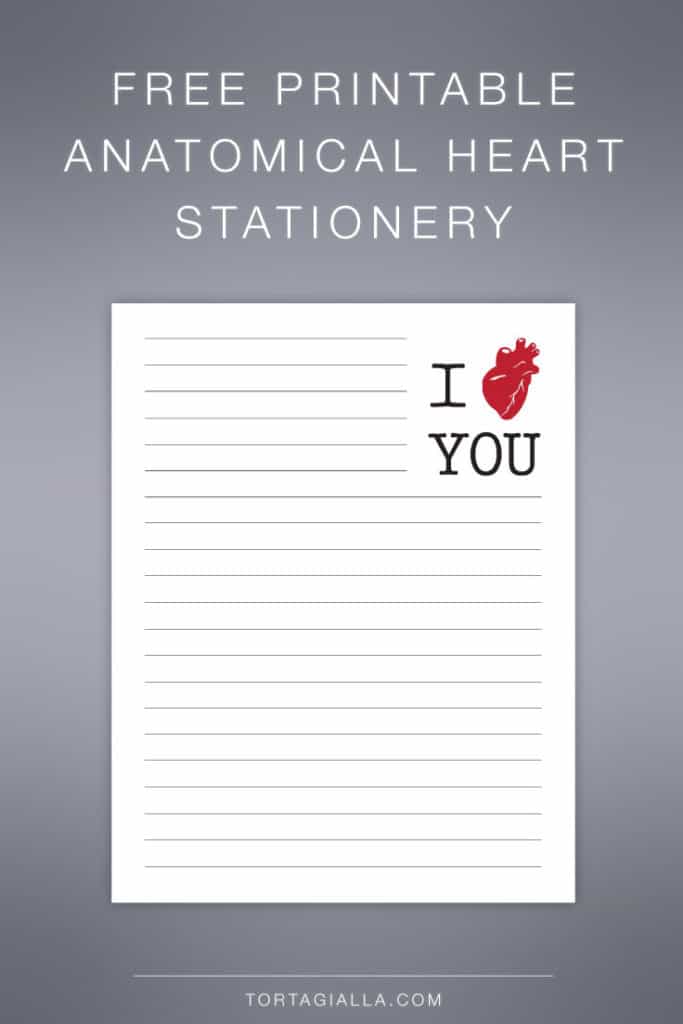 Recently I decided to take part in a card challenge and created a heart design with a literal anatomical heart paper cut-out. Making this by hand, sparked a digital design that I eventually made into printable stationery to share with you – a heart stationery printable!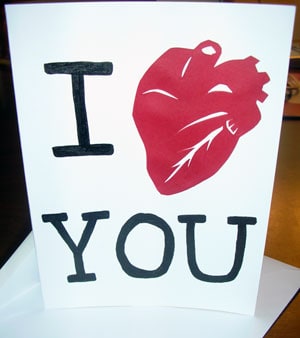 If you don't already know, I'm a huge fan of all things heart shaped. For the love of all things girly and lovey dovey, but I tried to be a bit cheeky this time with the anatomical heart shape.
It makes for an  unconventional handmade card and perhaps perfect for anyone in the medical profession – hah!
As you might have recognized, I used Milton Glaser's classic "I *heart* NY" design but just replaced the heart shape with my cut-out version.
I thought it was a cute idea and tried my best to cut out an anatomically correct heart! It's all about handmade love, right?
I decided to make the design digital, into a stationery paper design and to be honest, it's a lot easier to draw it digitally than cut it out by hand!
Download Heart Stationery Printable
Download the I *Heart* You Stationery PDF (65 kb)
I hope you enjoy the designs and can use it to inspire yourself to get a bit creative.
Want More FREE Printables?
Love printable designs and downloads? You might also like these printable posts:
Also be sure to check out all the freebies on this blog and don't miss new freebie posts – sign-up for my email newsletter to get all the regular updates >>