Looking for a free printable valentine scrapbook paper? Download this all over heart design with matching lined design for your projects!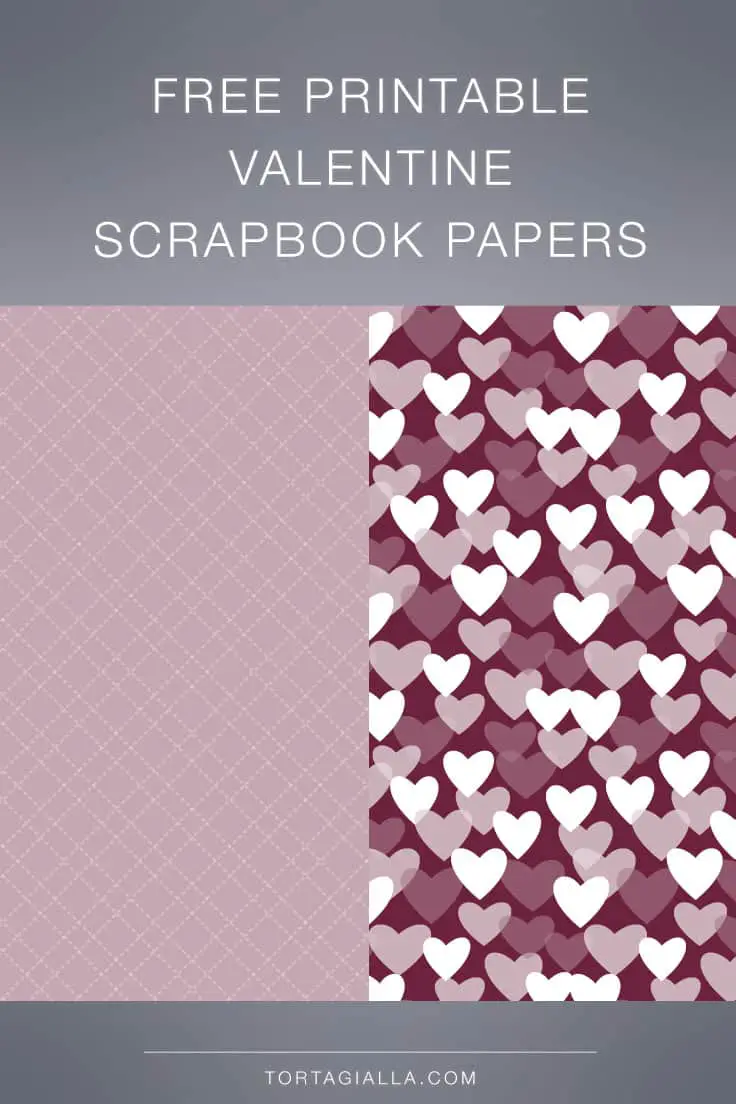 As we approach February, the Valentine holiday is definitely on my mind. Although I'm not into the commercial aspects, I do like all occasions to celebrate love, romance and relationships. Whether you are making gifts for a significant other, your friends or your children – it's a great occasion to just show that you care!
I love creating paper crafts and making a card or two for friends and family. Scrapbooking is also a great way to frame your photos and add the memories to your documentation. Lately I've been feeling the muted color palette, so created this cute heart-filled patterned paper design in a very muted burgundy wine color palette. The striped paper matches up with the busy heart design, so I hope these will be useful for your projects!
Will you scrapbook, make a card or wrap a small gift with these printable papers? I love to use printable papers in my art journaling as well.
Download Free Printable Valentine Scrapbook Papers
For all your personal papercrafting projects, download the two free papers below by clicking the link and saving to your computer.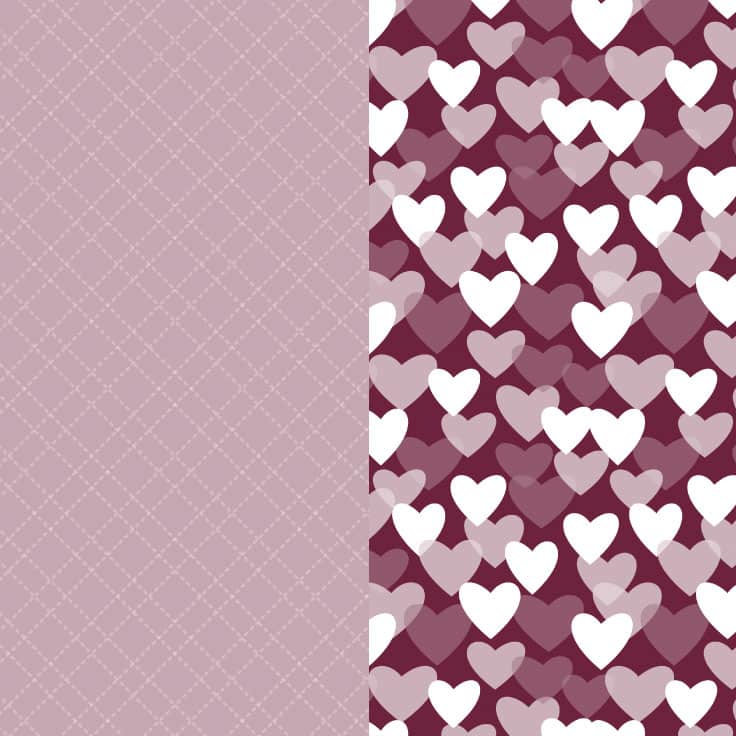 Download free printable valentine scrapbook papers ZIP file
Want More FREE Printables?
If you liked this freebie you might also like these other free printables:
Check out all the freebies on this blog and follow me on Instagram as @tortagialla
Don't miss new freebie posts – sign-up for my email newsletter to get all the updates >>