Need a pattern paper printable for boys or rock music lovers? Instantly download this free paper featuring guitars and stars for all your crafty projects!
I love digital printables and pattern paper is a favorite for me to create and share. I love designing and creating repeating patterns and a large scrapbook paper size means you can use it for so many projects.
What do you usually use printable paper or scrapbooking for? Art journals? Planner decoration or cardmaking? I pretty much do it all and love playing with paper.
Where are the masculine designs?
One thing I have noticed is that most designs are very girly and feminine. And I love them, don't get me wrong! I have a weakness for pink and pink and more pink! Hah!
But today, I wanted to share something for the men and boys in our lives. How about a bit of rock n' roll, guitars and stars? This paper is great for boys, teens and music lovers in general. You can use this printable paper for lots of masculine projects.
Download Pattern Paper Printable for FREE – No Strings Attached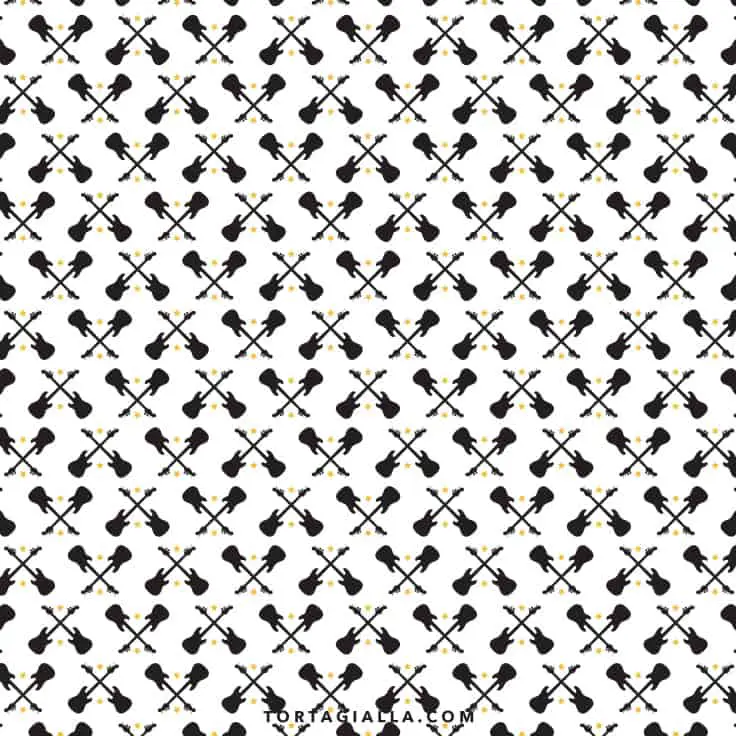 Just click on the link below to download the full quality, 300dpi 12″x12″ JPG paper design – for PERSONAL use only.
Want to spread the word and give back?
Feel free to share a link to this post with all your papercrafting friends. And if you love digital printable papers, consider supporting me on Patreon for exclusive printable paper downloads. My supporters help keep this blog going for everything, so we can enjoy printables together!
If you loved this freebie, you might also like my other printables:
Enjoy this free printable! You can find me on Instagram as @tortagialla  and my Facebook art page is here.
Also be sure to check out all the free downloads on this blog and never miss out new posts – sign-up for my email newsletter to get all the regular updates >>