Looking for pretty and practical things you can print for free? Look no further than the amazing world of digital printables.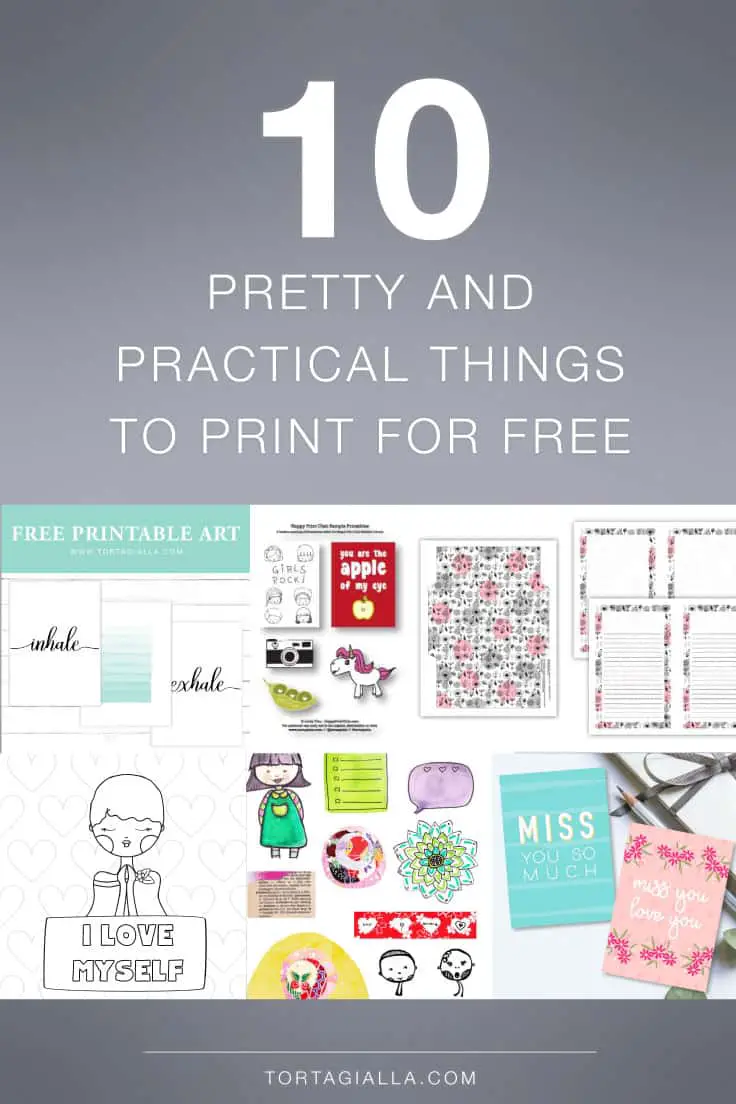 Print For Free with Digital Download Printables
These days there are loads of digital printables available online for free download. Designers have created so many useful layouts, worksheets and items that are easily shared through digital files. I'm a graphic designer and whenever I create something for myself, given that I have already created the file, why not share it with others?
And with a quick google search, you'll be able to find a multitude of totally FREE options to choose from. You will surely find something that suits your style and needs. Here's my top ten list of items to get you started with printables!
1. Printable Planners and Calendars
One of the best and most functional designs to print for free are printable planner pages and calendars. Every month and year, loads of dated as well as undated variations are shared online. We can always use these calendars for organizing and planning our lives as well as for reference around the house. Here's a blank monthly printable that I created for planning purposes.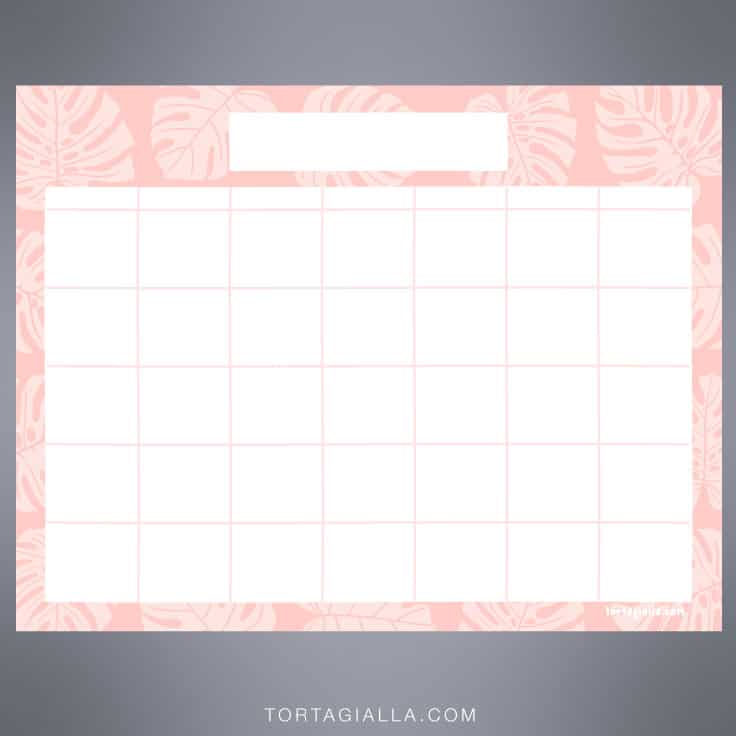 And here are more calendar printables to check out:
2. Printables for Kids
One of the coolest items to print for free are activities and designs for your kids. If you have little ones, you know they are hungry for things to play with and always want to color, make and create! Printables gives you an entire online digital library to draw from. Whether it's fun toy items or actual school related learning printables, there's a lot to choose from. I've created these house designs to play with and there are so many more I regularly print for my own kids.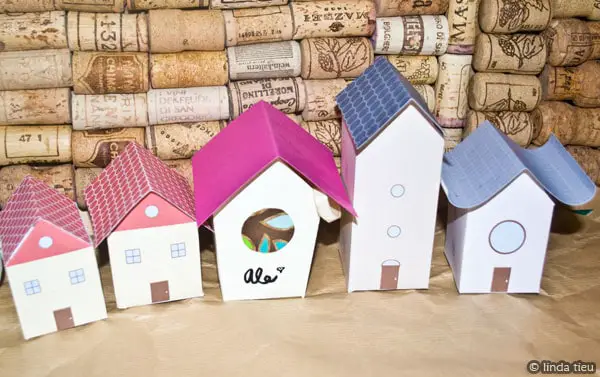 3. Home Decor Artwork
Another great practical item to print for free is artwork for home decor. Pretty much any aesthetic design can be printed on paper and use as framed artwork to decorate. From vintage items to new designs to lettering and more. Every room of your house can be decorated on a budget using free printables and always swapped out through the seasons. Printables make it easy and affordable to style your environment.  Here's a set of art printables I created…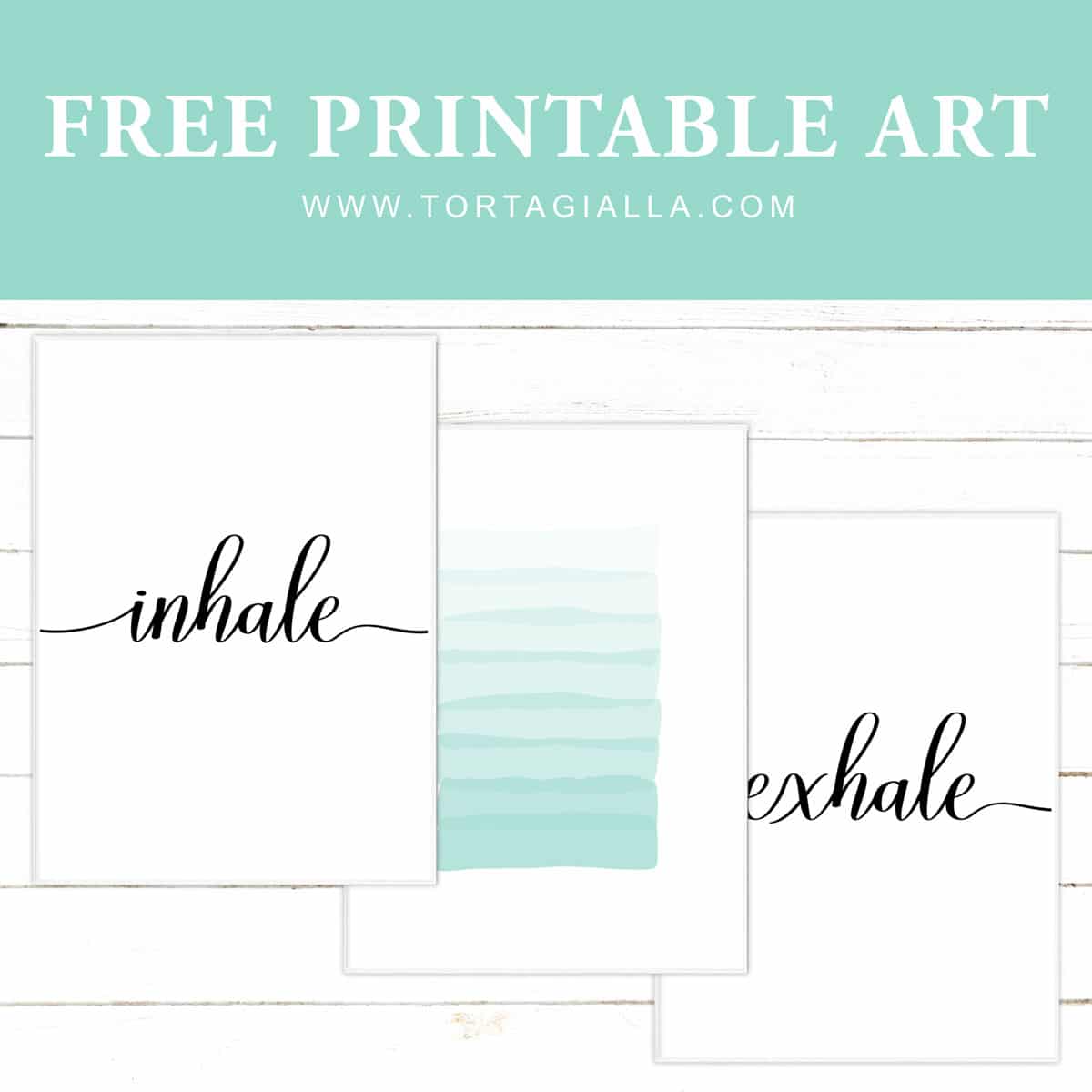 And here are some of my other favorite home decor artwork printables:
4. Stationery Writing Paper
Another great item to print for free is stationery writing paper. Letter writing and traditional written correspondence is back on the rise and the ability to print your own stationery for any occasion makes it easy to customize and personalize your messages. Whatever design, style or theme you are looking for – it will exist out there! Here's a set I designed as a matching floral stationery printable set: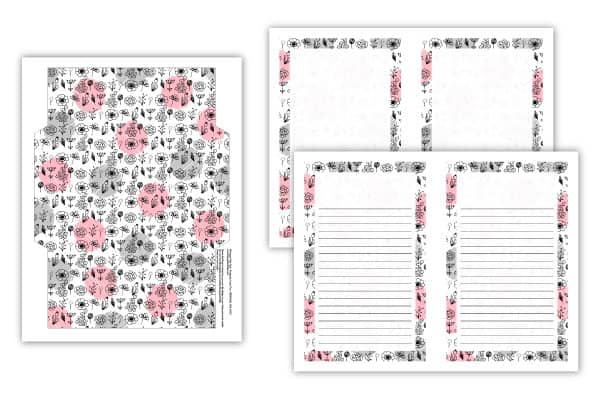 Here are some of my other favorite stationery papers to print out:
5. Printable Stickers
Yet another great design item to print for free are printable sticker designs. With the rise of the paper planning community, the demand for designs of all kinds of themes have spurred on many new businesses and freebies online. You can easily find all kinds of themes, design styles and sizes to choose from. Here are some of my illustrations to print and use as stickers. Even if you don't have sticker paper, it's just a matter of printing and gluing wherever you want!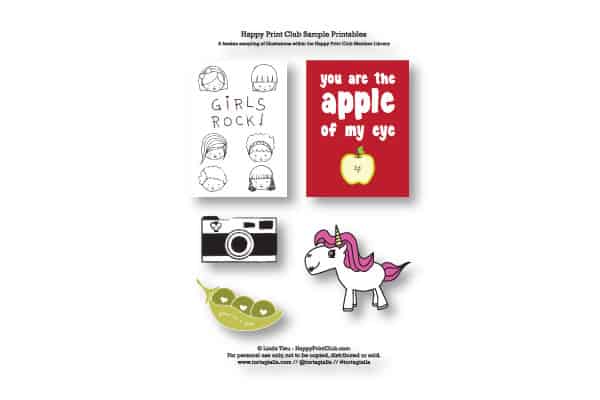 And there are many more in a variety of styles to explore such as:
6. Gift Tag Printables
Another useful item to print for free are gift tag designs. Especially during the holidays, but there are many design options that will work for other occasions and birthdays as well. A quick search will bring up a lot of free options like: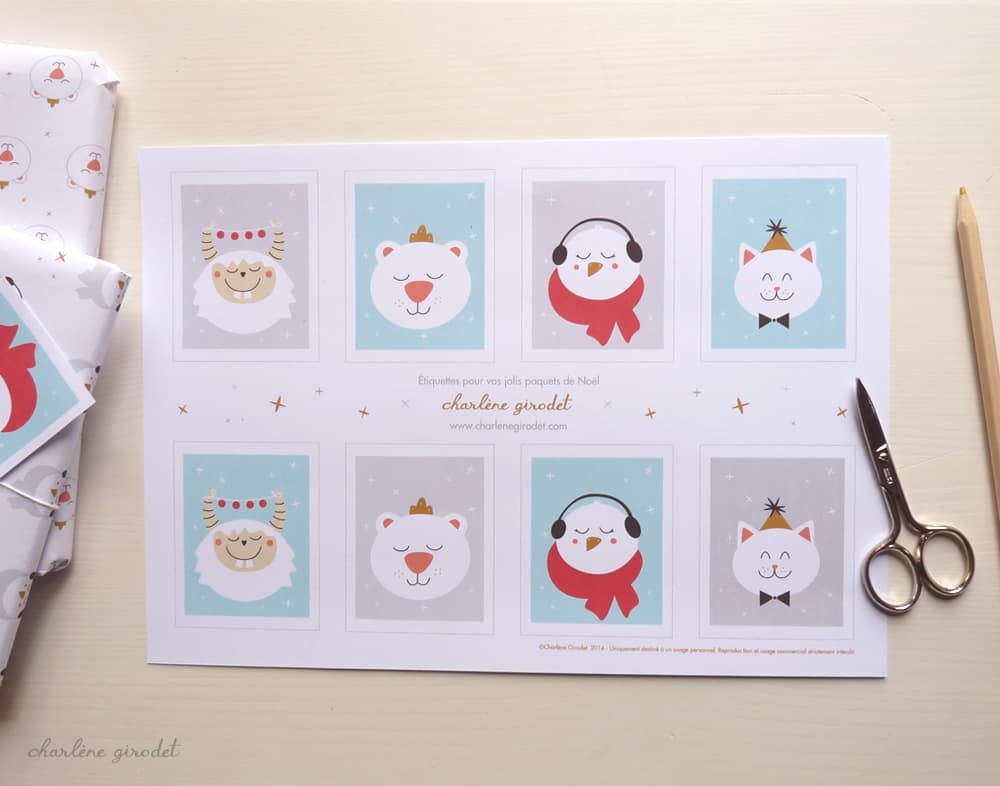 7. Greeting Cards
Another super useful and practical item to print for free are greeting cards! We can always use a sentiment that is beautifully designed to send to someone or accompany a package or gift. Check out the ones I have designed below…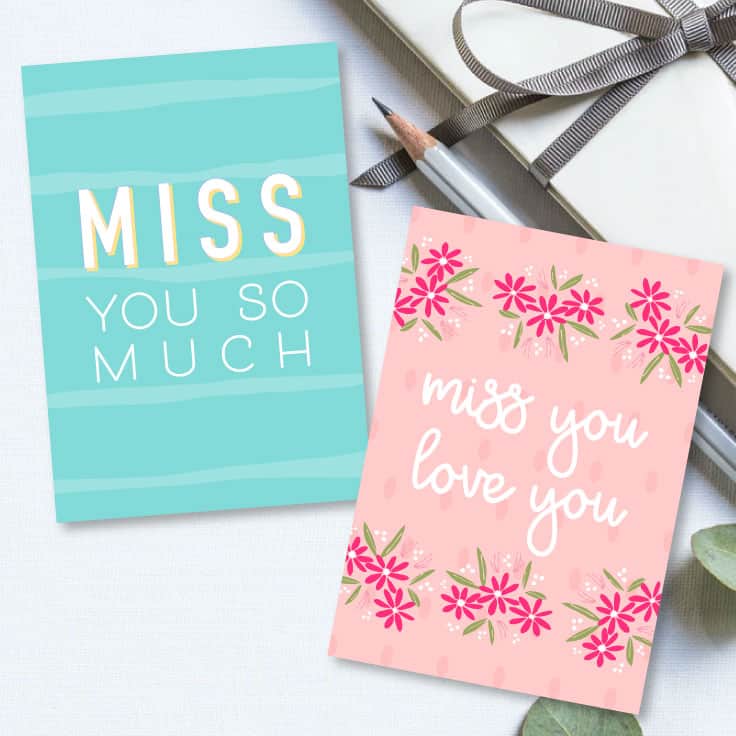 And here are more designs that I love:
8. Collage Papers
Another fun item to print for free are collage papers. They might be illustrations, vintage designs or artistic collage sheets. People use these for art journaling, decorating and just fun cutting and pasting designs.  Here's a free collage sheet printable I illustrated…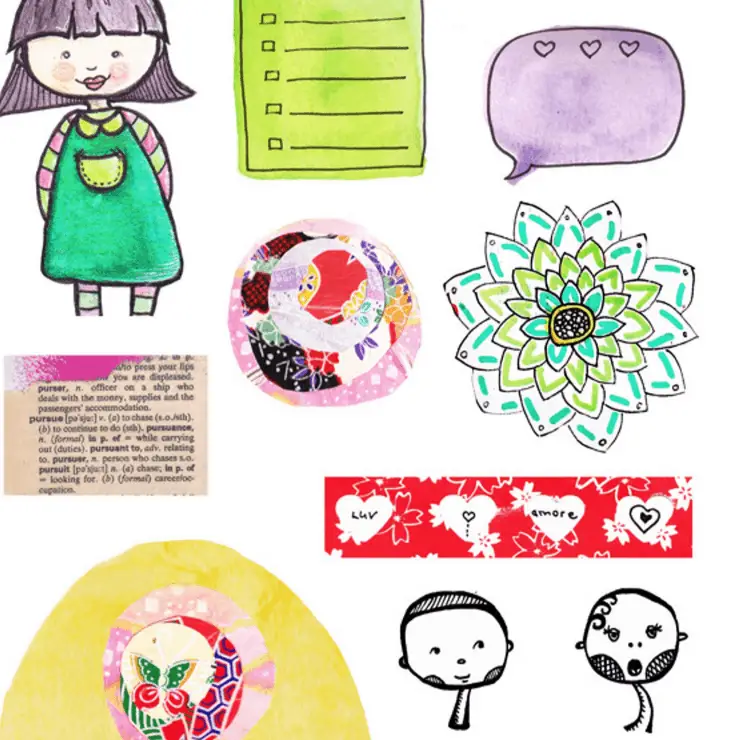 And here are more collage sheets I love using:
9. Coloring Pages
Another huge industry that has taken on a lot of popularity lately is coloring pages. You can download many of these to print for free in a multitude of difficulty levels and design styles. Whether it's for kids or adults, you'll find something that suits your mood or needs. Here's one that I have illustrated myself below: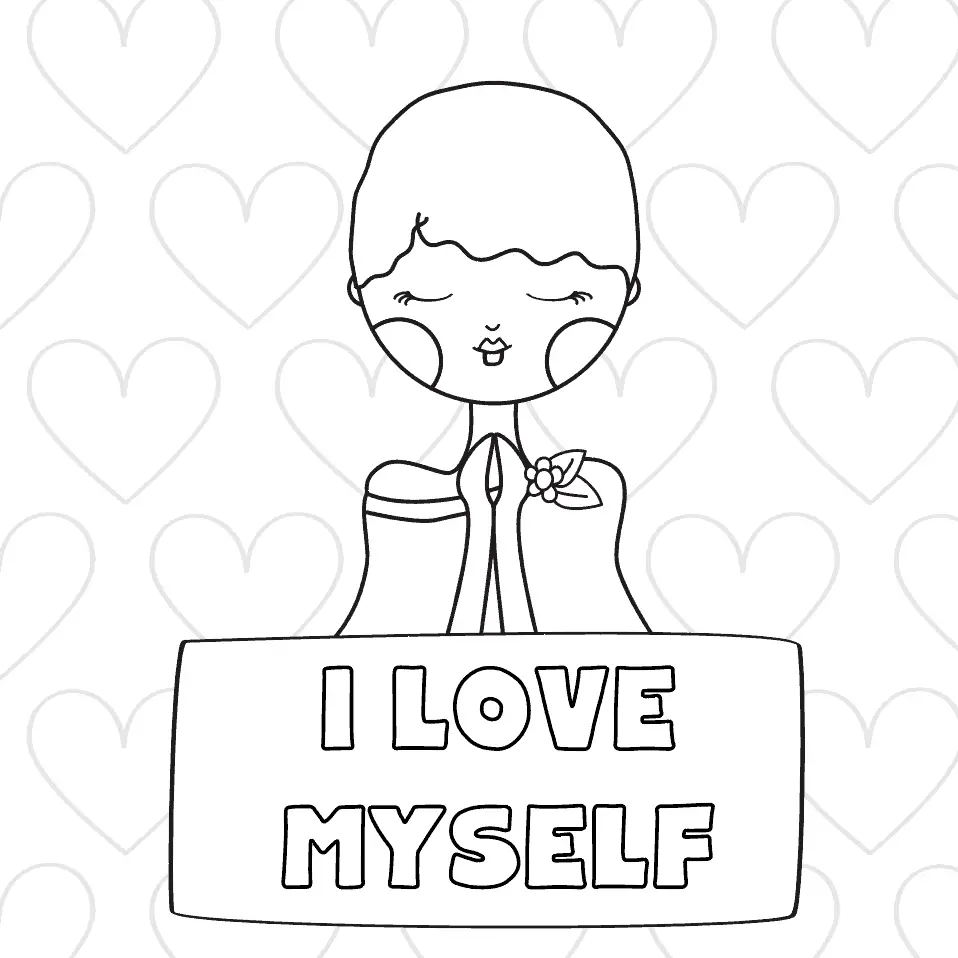 Here are some of my other favorite coloring page printables:
10. Gift Card Holders
Finally, you can also print gift card holders for all those people in your life that are difficult to shop for. You know it's the best to get them a gift card, but it would be more thoughtful to put the gift in a holder or special card, to make it extra special. I really like this roundup of printable gift card holders.
So I hope you have found this top 10 list helpful for a variety of items to print for free. Are you ready to download and print away? Enjoy!
Want more things to print for free?
There are many more useful digital downloads that you can find to improve your life right on this blog. Check out:
Also check out all the other FREE printables on this blog and subscribe to my email newsletter for regular updates.